Authorities Find Contractors, Subcontractors Are Underpaying Workers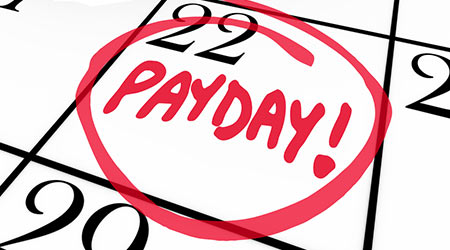 Chicago's Inspector General Joe Ferguson says three city sub-contractors have been underpaying their employees by $291,816 over-a-three-year period. According to Chicago Sun Times reporting, Mayor Rahm Emanuel signed an executive order in 2015 requiring city contractors to pay their employees $13 an hour – 9 percent more than the $11.93 required at that time.

Ferguson tested compliance with the executive order by reviewing wages paid by four city contractors providing janitorial and security services along with their sub-contractors. The four prime contractors consistently paid employees the required wage – $12.30 an hour. But three of their four sub-contractors paid anywhere from two cents to $3.04 an hour less than the mandate.

Together, they allegedly underpaid 150 employees by $22,664 over a four-to-six-week period reviewed each year in 2014, 2015 and 2016. That allegedly resulted in an estimated underpayment of $291,816 over the course of three years.

"The city did not implement sufficient controls to provide reasonable assurance that prime contractors and subcontractors comply," Ferguson wrote in the recently released audit.

Ferguson urged Chief Procurement Officer Jamie Rhee to require the three sub-contractors to pinpoint the base, overtime and training wages employees were shorted and to pay them what they are owed.

If the contractors and sub-contractors refuse to cooperate, Ferguson recommended that Rhee pursue contractual remedies that include barring companies from doing business with the city for a three-year period.

All city departments managing contracts with wage requirements should also be provided with "specific procedures" to confirm "proper base, overtime and training wages paid by both primes and subs," the inspector general said in the audit.

Read the full article here.
Disclaimer: Please note that Facebook comments are posted through Facebook and cannot be approved, edited or declined by CleanLink.com. The opinions expressed in Facebook comments do not necessarily reflect those of CleanLink.com or its staff. To find out more about Facebook commenting please read the Conversation Guidelines.