Aramark Helps Formerly Incarcerated Re-Enter Workforce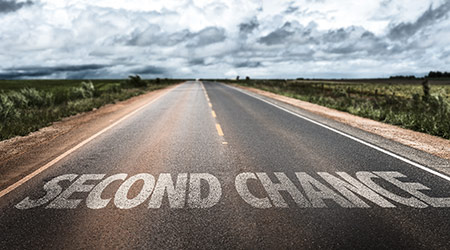 According to the Brookings report, today in Pennsylvania there are over 170,000 individuals currently on probation and 45,000 incarcerated. Nearly 50 percent of returning citizens have no form of employment in the first year following their release from prison and the average annual earnings of those employed is less than $11,000. Most concerning is that African Americans are disproportionately incarcerated and placed on extensive probation. African Americans represent 11 percent of the state's population, and nearly 37 percent of the state's incarcerated population.
For more than 100 years, the Urban League of Philadelphia (ULP) has served as both advocate and activist in the fight to restore justice and empower the future of the black community. Now, the ULP has launched a three-year grant from Aramark to support formerly incarcerated individuals through the new re-entry program entitled Out4Good. This signature program will empower individuals to transition back to their communities, providing skills development, workforce readiness, job training and placement, according to a press release.
"In this current climate, we must not lose sight of our commitment to supporting individuals who have paid their debt to society and are working towards building a legacy for themselves, their family, and their community," says Andrea Custis, president and CEO of the Urban League of Philadelphia.
Out4Good is an intensive 4-week long program that fully rehabilitates individuals with criminal records into the economic and social mainstream, for good. The program was piloted earlier this year with encouraging results. All of the enrolled participants completed the training and to date, 80 percent have secured jobs.
"We believe strongly that re-entry programs are critical to reforming the criminal justice system and addressing its disproportionate impact on black and brown communities," says Ash Hanson, chief diversity & sustainability officer for Aramark. "We are very encouraged by the initial results of the Out4Good program and its potential to change lives by establishing a direct pathway to rehabilitation."
Out4Good stabilizes returning citizens through job training and employment opportunities, intensive case management and peer-to-peer supportive services.
Disclaimer: Please note that Facebook comments are posted through Facebook and cannot be approved, edited or declined by CleanLink.com. The opinions expressed in Facebook comments do not necessarily reflect those of CleanLink.com or its staff. To find out more about Facebook commenting please read the Conversation Guidelines.
---