All-star Panel To Discuss State Of The Economy At ISSA/INTERCLEAN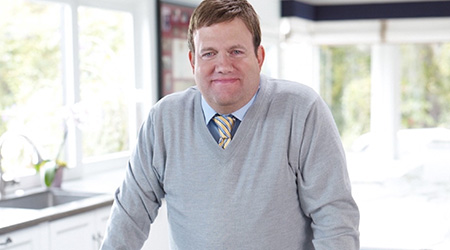 Staying abreast of current and future economic trends is critically important for business survival. On Thursday, Sept. 14, ISSA/INTERCLEAN presents the State of the Economy Panel Discussion featuring an impressive and diverse roster of experts to shed some light on this often confusing and essential topic.

Moderating the panel discussion is Frank Luntz, the recipient of countless accolades. He was recognized by Business Week magazine as one of the four "Top Business Minds" and as the "hottest pollster" by The Boston Globe. He received the "Crystal Ball" award from The Washington Post for his predictive accuracy. Although Luntz has worked for 50 Fortune 500 companies and CEOs, his political commentary is what has put him in the spotlight. Among his current roles is serving as news analyst for CBS News, focusing on corporate crisis communication and politics.

Also on the panel are:

Karl Rove: A Republican political consultant and policy advisor, Rove acted as senior advisor and deputy chief of staff to George W. Bush. Rove also headed up the Office of Political Affairs, the Office of Public Liaison and the White House Office of Strategic Initiatives. He has helmed numerous successful campaigns, included George W. Bush's two Texas gubernatorial runs, John Ashcroft's U.S. Senate election, Bill Clements' Texas gubernatorial election; John Cornyn's U.S. Senate election, and several more, including those involving state Supreme Court races. He writes op-ed pieces for the Wall Street Journal, appears on the Fox News Channel and has authored two books: "Courage and Consequence," providing a behind-the-scenes accounting of a life spent engaged in the conservative political battle (and the costs that come with it); and, most recently, "The Triumph of William McKinley: Why the Election of 1886 Still Matters."

Jim Messina: The mastermind behind President Barack Obama's 2012 re-election campaign, an achievement inspiring the American Association of Political Consultants to name him "Campaign Strategist of the Year." He also served as President Obama's chief of staff from 2009 to 2011, playing an integral role in the passage of ground-breaking healthcare and stimulus bills. In 2013 he formed The Messina Group, which provides strategic consulting services to political campaigns, advocacy organizations and businesses. He currently serves on various boards, among them HyperLoop Technologies, LanzaTech and Vectra Networks, and on the advisory boards of Google's Advanced Technology and Projects Group, Opower, and the Montana Land Reliance.

Brian Beaulieu: Co-author of several books including, Prosperity in the Age of Decline, which discusses how to capitalize on U.S. and global trends over the next two decades. Beaulieu has presented workshops and economic analysis seminars in more than seven countries, and serves as a consultant to organizations and companies in need of domestic and global perspectives for planning and forecasting purposes. His insights have appeared in an array of respected publications, among them the Wall Street Journal, New York Times and Forbes. Beaulieu is on the board of directors for global power equipment manufacturer the Ariens Co. and is a member of the Investment Committee for NorthStar Financial Services, CLS Investments in Omaha, Nebraska.

Pamela Mills-Senn is a freelancer based in Long Beach, California.



Disclaimer: Please note that Facebook comments are posted through Facebook and cannot be approved, edited or declined by CleanLink.com. The opinions expressed in Facebook comments do not necessarily reflect those of CleanLink.com or its staff. To find out more about Facebook commenting please read the Conversation Guidelines.