Airport TSA Bins Equipped With Self-Cleaning Mats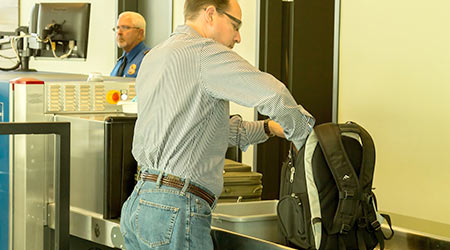 The Akron-Canton Airport in Oho is fighting infections at the Transportation Security Administration (TSA) checkpoints with self-cleaning mats, according to an article on the Akron Beacon Journal website.

The TSA bins at the airport now have special liners in the bins and on the handles. Cuyahoga Falls-based Western Reserve Hospital purchased the specialized mats and has committed to purchasing them for three years.

Powered by light, the mats surface uses mineral nano-crystals, which create an oxidation reaction stronger than bleach. The surface continually kills germs.

Unlike traditional disinfectants and cleaners, the surface uses no poisons, heavy metals or chemicals, and nothing is released from the surface since the nano-crystals are molecularly bonded to the material, according to the manufacturer.

Read the full article here.