AI's Role in Field Service Management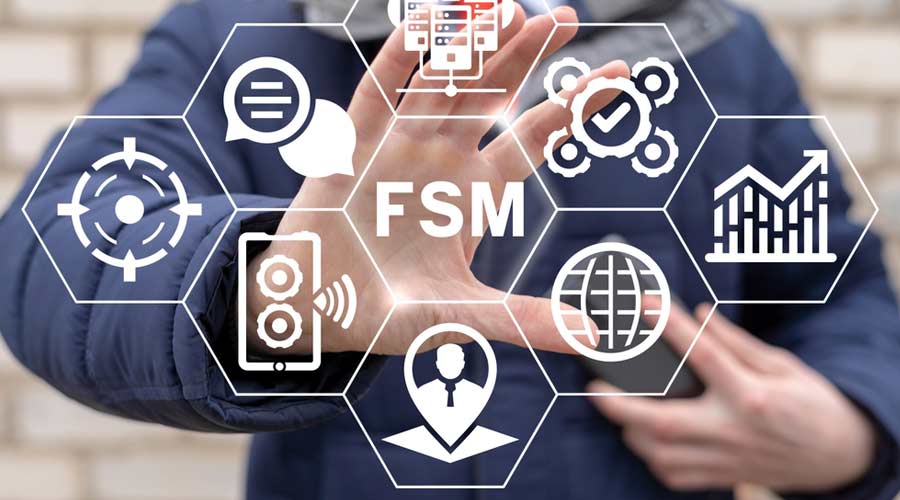 Zuper released an industry report together with Blumberg Advisory Group. The report sheds light on some of the biggest current growth opportunities and obstacles for service businesses including macroeconomic conditions and technology adoption.
The report is based on survey data from 200 respondents involved in field service management and related business operations within their organization. Per the survey, 64 percent of companies currently use an enterprise Field Service Management (FSM) solution, 34 percent perform between 1,001 to 4,000 service events annually, and 57 percent have a total revenue of less than $500 million.
Supply chain constraints, a shrinking labor pool, and declining profit margins continue to challenge many businesses. However, most companies (87 percent) remain optimistic about growth opportunities over the next 12 months. Solutions such as scheduling/dispatching software and workflow automation underpin this optimism and empower businesses to improve resource allocation and provide proactive and positive customer experiences.
"The resilience of service businesses with field operations in this current economic climate aligns closely with what we are seeing with increased demand for our FSM software at the mid-sized to enterprise level," says Anand Subbaraj, CEO of Zuper. "Technology is a double-edged sword in that it increases competition, and the organizations that take steps to build a strategic tech stack across CRM, ERP and FSM solutions will be best positioned to drive long-term customer loyalty and employee satisfaction."
While optimism in the industry remains high, the survey also revealed challenges that smaller companies with field operations may face with digital transformation and implementing new technology. This indicates that businesses are looking for positive ROI from automation with FSM technology including emerging use cases for artificial intelligence/machine learning.
Other key findings from the survey respondents include:
Cause of growing field service costs:
• 75 percent saw an increase in field service operating costs over the past 12 months.
• 25 percent cite labor supply for W2 and 1099 employees as the most significant factor impacting operating costs.
• 23 percent cite the rising cost of materials/tools/parts.
Adoption of technology to improve operating efficiency and increase profitability:
• 48 percent adopted technology to equip service employees with customer and job details in real-time to improve employee productivity, accuracy and service delivery.
• 42 percent adopted technology to schedule and dispatch field teams, as well as to optimize routes to eliminate inefficiencies.
• 42 percent automated workflows around work order management and accounting processes.
Factors that impact positive or negative customer satisfaction:
• 48 percent report rising labor and/or spare part costs as the leading factor for changing customer satisfaction.
• 42 percent report technicians' skill sets and capabilities.
• 33 percent report responsiveness of service organization.
AI/ML's impact on the future of field service operations:
• 52 percent believe AI and ML will most directly impact call center operations and customer service chatbots.
• 43 percent predict AI will enhance route optimization.
• 39 percent predict AI will optimize job prioritization.
For more insights about how respondents believe that AI/ML will impact the industry and to access the full report, click here.