ACME Paper & Supply Co. Makes Donation to Support Ukraine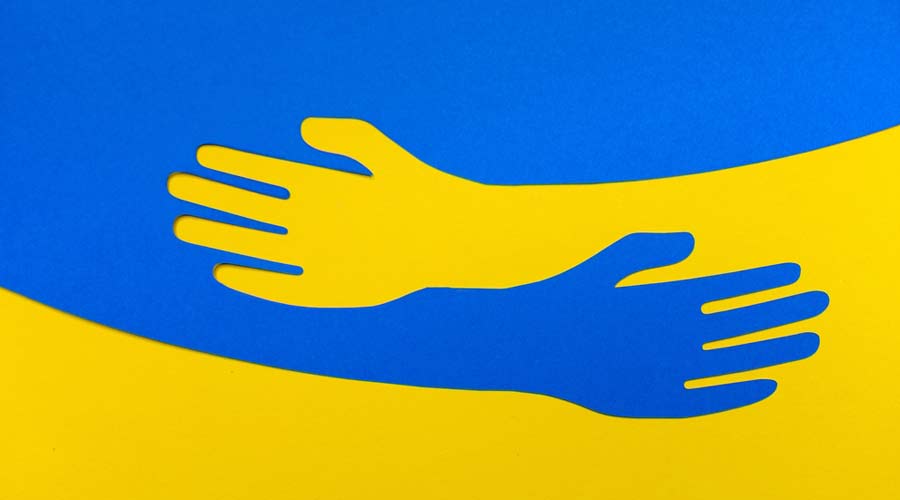 Acme Paper & Supply Co., the Mid-Atlantic's leading supply and distribution company, recently donated necessary supplies to the "Belly Full" event supporting World Central Kitchen. World Central Kitchen has been on the frontlines of the crisis serving hot meals to Ukrainian refugees. In addition to supporting "Belly Full" Acme Paper also made a sizable cash donation to the Ukrainian Relief Fund.
Hosted by local restaurant leaders, the "Belly Full" event was a two-day pop up open to the public with thousands of expected attendees to help feed Ukrainian refugees. The pop up was a charitable pizza party featuring D.C.'s top chefs where the community can support Ukraine by ordering food and drinks at the event. 100 percent of profits from food and drink sales will go back to World Central Kitchen's efforts in Ukraine. Corporate organizations also matched revenue generated from the event.
To support the event, Acme Paper donated numerous critical kitchen supplies and packaging supplies including carry out containers, pizza boxes, and drink pouches for the cocktail program. "Belly Full" was Saturday and Sunday, March 12 and 13.
"What is happening in Ukraine is a generational tragedy. We are grateful to partner with an incredible slate of chefs and restauranteurs from around Washington DC to support the extraordinary efforts of World Central Kitchen, using our resources to help make a global impact. We are thinking of those impacted by these terrible attacks and look forward to coming together in solidarity to show our support and make a difference," said Acme Paper vice president Scott Attman.
Over $30,000 was already committed to the "Belly Full" event with prior to the weekend. In addition to Acme Paper's support, various chefs, bars, and area restaurants sponsored the event.
For more information on this event, click here.