ACME Makes Significant Donation to Maryland Food Bank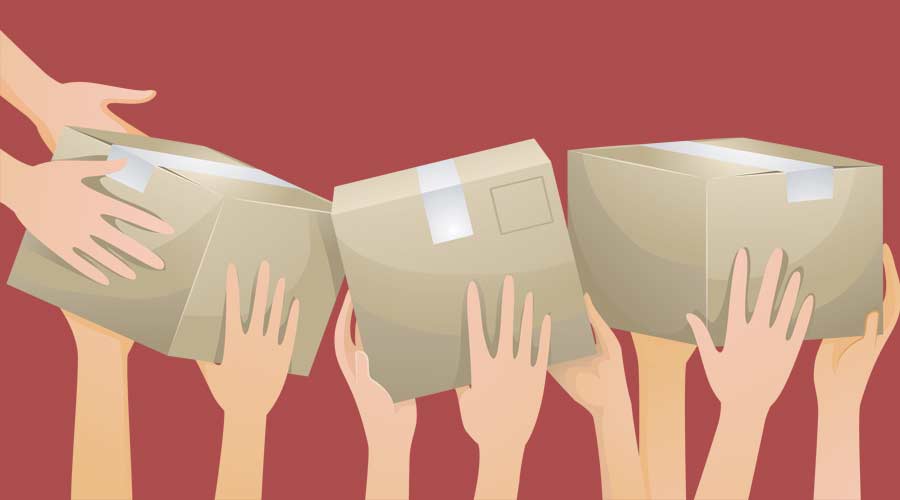 Acme Paper & Supply, Co. the Mid-Atlantic's leading supply and distribution company, recently donated 400 cases of disinfectant wipes worth over $30,000 to the Maryland Food Bank. The donation will help the Maryland Food Bank keep its facilities clean and continue operating safely.
"At Acme Paper we believe in investing in our community, and we consistently look for ways to use our resources to help organizations that are making a difference," says Acme Paper Co-CEO Ron Attman. "The Maryland Food Bank has helped countless community members. We are proud to support them and equip them with the materials they need to keep their organization safe and running."
Acme Paper is a longtime supporter of the Maryland Food Bank. Last year, in honor of its 75th anniversary, Acme Paper donated 75,000 hand sanitizer packets to the Maryland Food Bank.
"We are grateful for Acme Paper's longtime support. They are a wonderful partner who's willing to lend a helping hand in our efforts to serve communities across Maryland, whether it be through donations of vital products like disinfectant wipes or donation of time," says Maryland Food Bank President & CEO Carmen Del Guercio.
In addition to their continued support of the Maryland Food Bank, the entire Acme team lends their time, talent, and dollars to charitable organizations doing good across the region. Acme Paper's support spans many industries including healthcare, industry associations, schools, youth recreational programs, social service organizations, among many others.
"Since the very beginning, Acme Paper's philosophy has been to give back to our community. We look forward to supporting organizations making a difference for generations to come," says Acme Paper Co-CEO Steve Attman.