ACI Elects Chair for Board of Directors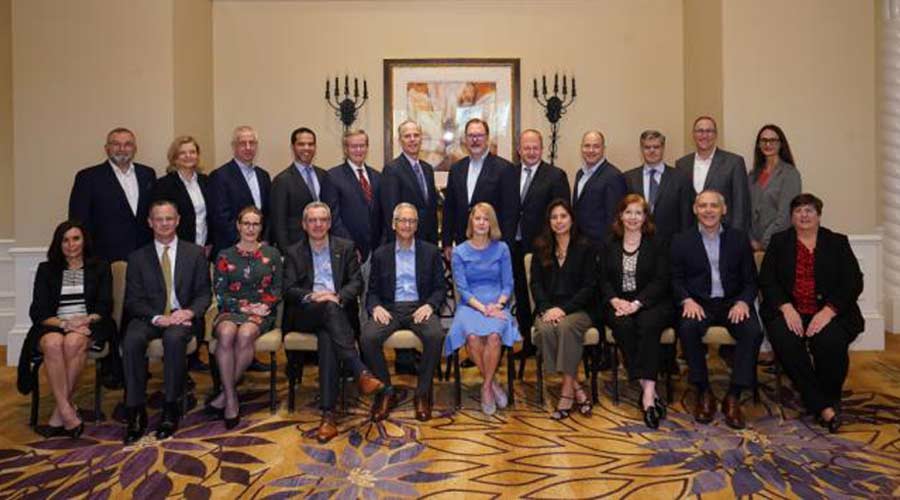 Eric Reynolds of The Clorox Company and Eric Peeters of Dow Inc. are the new chair and vice chair, respectively, of the American Cleaning Institute (ACI) Board of Directors.
Reynolds serves as Executive Vice President and Chief Operating Officer at The Clorox Company, while Peeters is Dow's vice president of Sustainability, Performance Materials and Coatings.
Also elected as Treasurer during the Board's meeting at the 2023 ACI Convention was Suzanne Carroll, senior vice president, Home and Personal Care, Nouryon. The new slate of officers was elected to a one-year term. The newest members elected to the Board are Renee Henze, Global Marketing & Sustainability director, IFF and Chris Housmekerides, senior vice president, Research & Development Hygiene, Reckitt.
"On behalf of ACI I would like to thank our outgoing chair, Wayne Ashton, Vice President, Home & Personal Care, IFF, for his leadership and many years of service on the Board," says Melissa Hockstad, ACI president & CEO. "He has provided valuable counsel and wisdom during his tenure and guided us through the turbulent times of the pandemic. ACI is proud of the breadth of high-level leadership represented across our Board and we look forward to a new year of innovation and success."
The complete 2023 ACI Executive Committee is as follows:
• Chair: Eric Reynolds, The Clorox Company
• Vice Chair: Eric Peeters, Dow Inc.
• Treasurer: Suzanne Carroll, Nouryon
• Liliana De Stefano, vice president, North America, Consumer Fragrances, Firmenich Incorporated
• Marcelo Lu, senior vice president, Care Chemicals, North America, BASF Corporation
• Jessica McCoy, chief solutions officer, GOJO Industries, Inc.
• Luc Reynaert, chief product supply officer, Procter & Gamble