ACI CEO Comments on Packaging, Chemical Issues For Months Ahead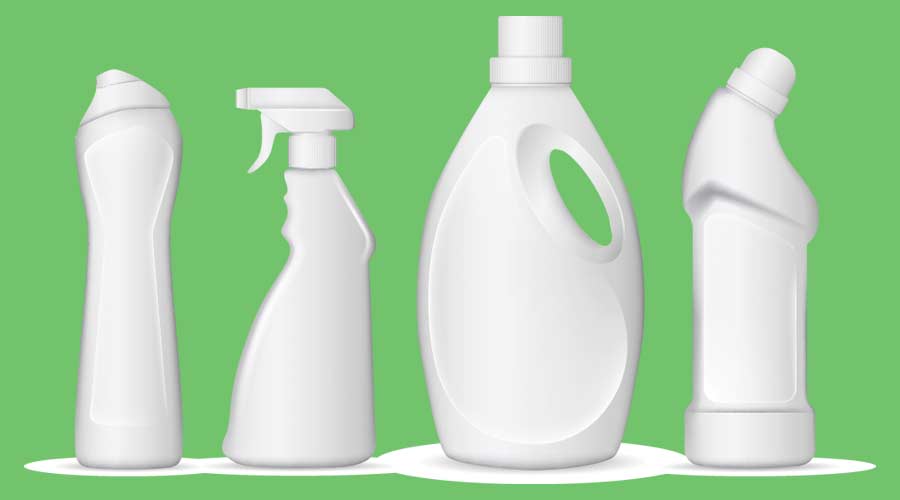 The cleaning product supply chain will face increased state-level legislative and regulatory activities in the second half of 2022, potentially affecting chemical ingredient, packaging and cleaning product use and disposal issues, according to Melissa Hockstad, president and CEO of the American Cleaning Institute.
During the State of the Association address at ACI's Mid-Year Meeting, Hockstad mentioned California, New York, Washington and Vermont as states that were among the "hotbeds of activity" for ACI's government affairs team so far this year.
"We are seeing more action on packaging and extended producer responsibility (EPR) policies than ever before," says Hockstad. "Our state government affairs team has been front-and-center with state lawmakers to ensure they understand the impact of their proposals on cleaning product manufacturers."
In Washington State, which enacted a law last year that addressed in part recycled content in cleaning product packaging, ACI's Brennan Georgianni, director – State Government Affairs, was selected to sit on a rulemaking advisory committee to assist the Department of Ecology with rules addressing fees, registration and waivers, among other items.
On the federal level, ACI will have a more intensive focus on trade barriers and issues affecting the cleaning and chemical supply chains, says Hockstad. ACI's Kathleen Stanton, associate vice president, Technical & International Affairs, was appointed to a key government panel that advises the U.S. Commerce Department and U.S. Trade Representative.
The Industry Trade Advisory Committee on Chemicals, Pharmaceuticals, Health/Science Products and Services (ITAC 3) provides detailed policy and technical advice, information, and recommendations regarding trade barriers, negotiation of trade agreements, and implementation of existing trade agreements affecting the chemical sector.
Hockstad said that ACI is urging Congress to provide the funding necessary to EPA's Office of Chemical Safety and Pollution Prevention (OCSPP) to help "ensure that new, innovative and safe cleaning products can reach consumers quickly."
"The cleaning products industry is constantly innovating, developing new chemical components, and formulated products that promote safer use, greater effectiveness and sustainability," said Hockstad. "To do this, EPA must have the ability to perform the required regulatory reviews on ingredients and product labels and issue such approvals in a timely fashion."
She added that ACI is supportive of efforts within EPA to strengthen its Safer Choice program, which engages many ACI members' products and chemistries.
Hockstad previewed other ACI activities for the second half of 2022, including:
ACI's advocacy on Capitol Hill for a federal ingredient communication standard.
The release of ACI's sixth Sustainability Report, which will showcase industry efforts to reduce the effects of climate change and increase circularity.
The pending publication of research showcasing the safety and efficacy of topical antiseptic ingredients in order to meet data requests from the Food and Drug Administration.
The rollout of the next version of ACI's web-based iSTREEM model that estimates the concentration of a chemical that goes down the drain and residual levels that subsequently enter the aquatic environment.
The third edition of the Discover Cleaning Summit, a joint initiative between ACI and Good Housekeeping, with a focus on "The Clean, Healthy & Happy Home."