ABM Volunteers At Children's Hospital of Southwest Florida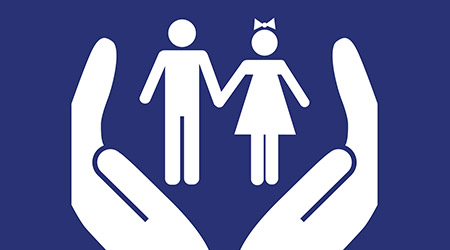 More than 200 ABM Franchising Group members, their families and friends joined Cheeriodicals on Friday to create cheer-up boxes for patients at Golisano Children's Hospital of Southwest Florida. Cheeriodicals are big green boxes of cheer made up, in this case, of age-appropriate magazines and activity books, room decorations, puzzles, stickers and games for children in the hospital to enjoy.

The "Cheeriodicals Day" event was held exclusively for ABM Franchising Group, during its annual Principals Meeting. ABM Franchising Group offers two franchise brands, Linc Service and TEGG, which deliver preventive maintenance and system retrofit solutions to commercial and industrial buildings across the globe. ABM Franchising Group is an operating unit of ABM (NYSE:ABM), a leading provider of integrated facility solutions.

"ABM's mission is to make a difference, every person, every day. We are excited to have this opportunity to come together - not only with the members of the ABM Franchising team, but also with our friends and family members - to create something that will bring joy to 200 children and their families during a challenging and scary time. No one wants to see their child in a hospital and, as a father of three boys myself, I would not even want to imagine the challenges, fears and pressure many of these families are currently facing. This is a small gesture, but I'm excited to see how many people in our group truly care about the wellbeing of these families and doing what they can to make a difference," said Scott Giacobbe, President of ABM Franchising Group.

"We are thrilled to lead the ABM Franchising Group team to assemble the Cheeriodicals and deliver the cheer-up boxes to the children and families at Golisano Children's Hospital" said Gary Parisher, President of Cheeriodicals. "The ABM Franchising Group team has a great desire to give back and make a difference for the hospitalized children in this community."

"The toys and activities provided in the boxes will certainly bring smiles and help the patients play and 'be kids' despite whatever other challenges they are facing. We are overwhelmed by the support we receive from our communities and this is a wonderful example of that. We are excited for this partnership and to see the joy that it will bring to faces of our patients!" said Stacy Robillard, Child Life Specialist of Golisano Children's Hospital of Southwest Florida.

After a special delivery to the hospital, free of charge, by Two Men and a Truck Ft Myers, Cheeriodicals began handing out the big green boxes of cheer to patient families at the hospital. The boxes were tailored to boys or girls of specific age groups and are sure to bring joy to the children.

Cheeriodicals Days are catching on across the country. Cheeriodicals has worked with children's hospitals in dozens of markets nationwide including: Houston, Birmingham, Cincinnati, Chicago, Las Vegas, Atlanta, Fort Lauderdale, Columbus, New York and Los Angeles on Cheeriodicals Days and has plans to continue working with corporate sponsors to bring cheer to children's hospitals throughout the country.

Disclaimer: Please note that Facebook comments are posted through Facebook and cannot be approved, edited or declined by CleanLink.com. The opinions expressed in Facebook comments do not necessarily reflect those of CleanLink.com or its staff. To find out more about Facebook commenting please read the Conversation Guidelines.