ABM Industries Completes Acquisition of GCA Services Group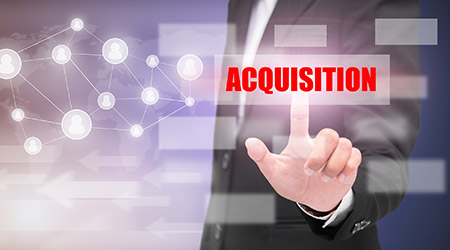 ABM, provider of facility solutions, announced it has completed its acquisition of GCA Services Group ("GCA") for approximately $1.25 billion, consisting of approximately $851.0 million in cash and 9.5 million shares of ABM common stock1, from affiliates of Thomas H. Lee Partners, L.P. and the Goldman Sachs Merchant Banking Division. The cash portion of the purchase price is subject to normal adjustments for working capital and certain other items. The Company previously announced the signing of a definitive agreement to acquire GCA on July 12, 2017.

GCA is a provider of facility services in the education and commercial industries. The acquisition is expected to add approximately $1.1 billion in annual revenues and adjusted EBITDA of approximately $100 million. The acquisition is expected to increase the combined Company's capabilities in the education, industrial and other key segments.

Scott Salmirs, President and Chief Executive Officer of ABM Industries, commented, "We are pleased to announce the successful completion of this transformative acquisition. The talent and industry expertise that GCA brings will broaden ABM's reach and further distinguish ABM as an industry-focused solutions provider. We are excited to begin the integration phase as we are eager to unlock the value this combination will bring to our clients, our employees and our shareholders."

The Company's strategic acquisition of GCA Services Group aligns with the core principles of ABM's 2020 Vision Strategy of achieving long-term profitable growth. GCA's industry-focused approach is expected to complement ABM's industry-focused, client-centric organizational structure and produce cost synergies of approximately $20 million to $30 million by the second full year of ownership.