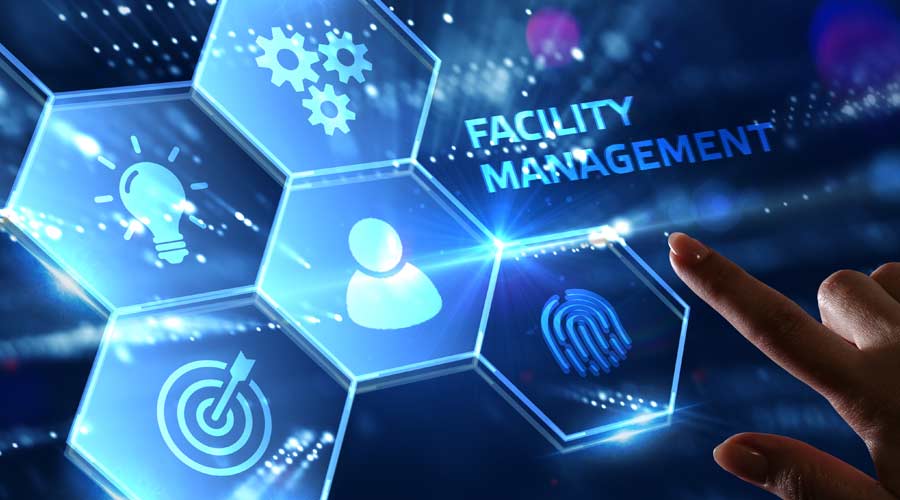 ABM, a leading provider of integrated facility services and solutions, announced it has entered into a definitive agreement to acquire RavenVolt, Inc. ("RavenVolt"), headquartered in Alpharetta, Georgia, in an all cash transaction. RavenVolt is a leading nationwide provider of advanced turn-key microgrid systems utilized by diversified commercial and industrial customers, national retailers, utilities, and municipalities. RavenVolt employs over 80 people and is projected to generate revenue of $70 million to $80 million and EBITDA (as defined in the definitive agreement) of $17 million to $19 million in calendar 2022. The transaction is expected to close during ABM's fourth fiscal quarter of 2022, subject to the expiration of the applicable waiting period under the Hart-Scott-Rodino Antitrust Act and other closing conditions.
The acquisition of RavenVolt is reflective of ABM's ELEVATE strategy to grow via strategic acquisitions which expand the Company's core capabilities in attractive and dynamic end-markets, such as the rapidly growing and evolving microgrid market. Commercial customers are increasingly turning to microgrids as the solution of choice to bolster their on-site energy capacity, reduce emissions and meet sustainability goals, and ensure power resiliency during periods of primary power grid disruption.
Scott Salmirs, ABM's president & CEO, says, "RavenVolt is a natural complement to our growing energy solutions and EV business, and I am delighted to welcome the team, led by Jonathan Hinton and Eric Scanlon, to the ABM family. As our clients' power needs continue to evolve, many have invested in microgrid technology or are considering doing so, and we believe this trend will accelerate. With numerous completed microgrid projects generating over 3 gigawatts of power across a wide range of industries, the RavenVolt team members are true leaders in the industry. Importantly, this transaction includes an earn-out, which strongly incentivizes future outperformance as the business ramps up over the next few years, which will benefit ABM and its stockholders."
RavenVolt designs and installs customized microgrid solutions, including RavenVolt branded generators and switchgear that deliver modular and redundant power to ensure energy resiliency and reliability. The acquisition of RavenVolt is a natural extension of ABM's Technical Solutions service offerings and enhances ABM's position as a market leader in EV infrastructure, power and bundled energy solutions.
The addition of RavenVolt's microgrid capabilities also offers ABM the potential to accelerate growth in its eMobility business through the delivery of customized power solutions in facilities where additional power generation capacity is needed to support EV charging.
Mark Hawkinson, President of ABM's Technical Solutions group, added, "Besides the clear synergies with our eMobility and Power businesses, RavenVolt also increases our opportunities in Manufacturing & Distribution, Education, and through our Bundled Energy Solutions offerings. We also see opportunities to cross-sell core ABM services to existing RavenVolt clients, especially for ongoing engineering and maintenance of installed systems. We look forward to Jonathan and Eric taking RavenVolt to the next level under the ABM umbrella."
"We are thrilled to be joining ABM", says Jonathan Hinton, CEO of RavenVolt. "As my co-founders Eric Scanlon, Cody George, Austin Nolen and I were considering options to fundamentally grow our company, it became clear that ABM was the best partner. Not only do we share commonalities in our client base, but we also share a passion for serving customers, our communities, and our people. We know that our microgrid technology aligns perfectly with ABM's other service offerings because we've heard it directly from our clients. I am very proud of the entire RavenVolt team and excited about the next phase of RavenVolt's growth as part of ABM and look forward to expanding our turnkey microgrid technology leveraging their full scale and support."
ABM will acquire RavenVolt for an initial purchase price of $170 million in cash at closing, plus the potential for post-closing earn-out consideration payable in cash in calendar years 2024, 2025, and 2026, if the RavenVolt business achieves certain financial metrics in calendar years 2023, 2024 and 2025. The maximum aggregate cash earn-out payment amount is $280 million, resulting in a maximum total purchase price of $450 million. To achieve the full earn-out of $280 million, RavenVolt would need to generate cumulative EBITDA of $150 million in calendar years 2023 through 2025.