7 Sustainability Trends Set to Define Cleaning in 2023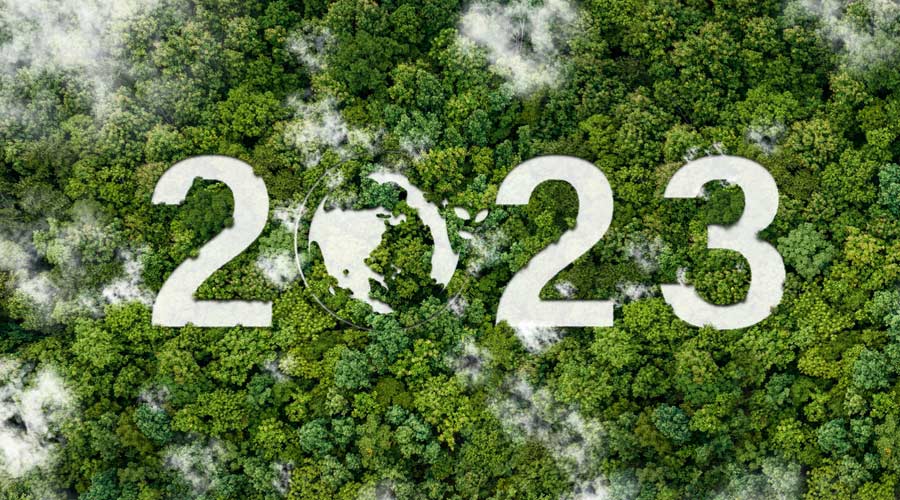 Contributed by The Ashkin Group
According to Steve Ashkin, the professional cleaning industry's leading advocate for sustainability, 2023 is going to be a pivotal year for the professional cleaning industry when it comes to sustainability.
"While many larger companies have sustainability strategies in place, it remains a 'slow burn priority' for smaller companies in the industry," says Ashkin. "That's going to change in 2023."
Among the reasons Ashkin cites for this are the following:
• Awareness of the correlation between violent storms and climate change
• Volatile energy costs/inflation
• Supply chain disruptions
• The need to enhance efficiencies to lower operating costs
• Consumer demand
• New business opportunities.
Based on these factors, Ashkin says the industry can expect the following seven sustainability trends in 2023:
1. Greater Transparency. Jan/san organizations will become much more transparent on how products are made and transported and their environmental impacts.
2. "Foot-printing." More companies will perform foot-printing — assessing a product's environmental impact from cradle to grave — and share this information with end-customers.
3. Address International Regulations. More governments will pass laws impacting jan/san companies worldwide. In 2023, for example, Germany will require companies to monitor supply chains for human rights violations and ensure partners are not causing environmental degradation.
4. Reshoring/Nearshoring. Due to supply chain disruptions and to reduce the use of natural resources and greenhouse gas emissions, more jan/san manufacturers will relocate manufacturing in or closer to the U.S.
5. Leaner Factories. With reshoring and nearshoring, factories will be built or updated that use less energy and water and produce less waste than the factories they are replacing.
6. End User Educating. More jan/san distributors and building service contractors will become educators, instructing their clients on ways to operate more sustainably and lower facility operating costs.
7. Refurbishing. Expect more jansan manufacturers to refurbish discarded cleaning equipment. This will be driven by more end users asking for recycled and refurbished cleaning machines.
"And one more thing," adds Ashkin. "If there is one word that will describe sustainability in 2023, it's accountability.
End customers will want manufacturers, distributors, and cleaning contractors to all be more accountable for the steps they are taking to protect people and the planet."