5 Facts About Surface Disinfectants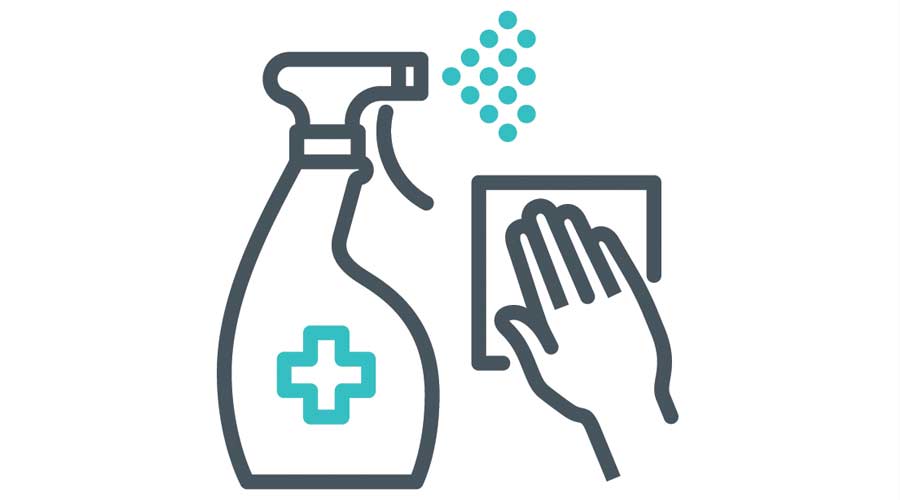 Surface disinfectants help in reducing or eliminating the presence of pathogens, minimizing the risk of spreading bacteria along with maintaining hygiene. The COVID-19 outbreak elevated awareness to maintain sanitation driving the growth in this industry.
According to Ken Research estimates, the Global Surface Disinfectant Market – which reached approximately $6 billion in 2022 – is expected to reach $10 billion potentially by 2028. Ken Research shared 5 key insights on this high-opportunity global surface disinfectant market from its latest research study.
1. COVID-19 and the Awareness Among People Accelerated the Growth of Surface Disinfectants
The outbreak of COVID-19 increased the need for surface disinfection and cleaning practices significantly. Since the outbreak in 2020, the virus spread very quickly to all parts of the world, infecting millions. All the known measures were being taken to curb the spread of the deadly virus, including disinfection and cleaning of surfaces. This increased the demand for the surface disinfectant to multiple folds. Many companies had to increase their production due to disinfectant's high demand. Disinfection practices were vital in reducing COVID-19 virus contamination in non-healthcare settings, such as homes, offices, schools, gyms, publicly accessible buildings, faith-based community centers, markets, transportation, and business settings or restaurants. So, demand from non-healthcare settings also increased.
2. Increasing Incidences of Healthcare-Associated Infections (HAIs)
The Global Surface Disinfectant Market is expected to witness strong growth during the forecast period, due to the rising demand for surface disinfectant products in hospitals and clinics. Increasing incidence of healthcare-associated infections and rising occurrences of chronic disorders Like urinary tract infection, surgical site infection, lung infection, blood stream infection, stomach infection etc, are expected to propel the market growth. surface disinfectant products are frequently used in healthcare facilities as it maintains hygiene and prevents healthcare-associated infections. As per a study conducted by the U.S. Department of Health and Human Services, in every 20 diseases, one in the U.S. is a healthcare-associated Infection.
3. Toxic Properties of the Disinfectants are a Barrier to the Growth of the Surface Disinfectant Market
Most of the chemical disinfectants currently available in the market have toxic properties. For example, sodium hypochlorite is an effective treatment against blood-borne pathogens but due to its highly corrosive and respiratory irritant nature, it is dangerous for cleaning personnel and building occupants because it is toxic when released into the environment and causes damage to many surfaces. In almost all surface disinfectant products volatile organic compound (VOC) amount is high which causes health issues to people when used frequently.
According to a study conducted by the National Library of Medicine, in the United States, Australia, the United Kingdom, and Sweden 15.7 percent of the general population, and 32.9 percent of asthmatics, reported health problems from being in a room after it has been cleaned by fragranced products.
4. Increasing Popularity of Biobased Surface Disinfectants
Biobased surface disinfectants are viewed as alternatives to their chemical counterparts owing to their non-toxic, biodegradable, and eco-friendly characteristics. The FDA approval to use biobased products in formulations of surface disinfectants is expected to create huge growth opportunities for market participants.
Also, the increasing application scope of biobased surface disinfectants along with the high potential to replace chemical counterparts at economical levels is anticipated to create lucrative opportunities for the existing as well as new market participants. Biobased surface disinfectants have less impact on the environment.
5. North America is the Largest Region of the Global Surface Disinfectant Market
The pandemic has disrupted healthcare systems all over the world, with hospitals being overwhelmed due to the increasing influx of patients. Temporary hospitals are also being set up to deal with an increasing disease incidence. Hence, the spread of COVID-19 has spurred a surge in demand for cleaning and disinfection products due to the growing awareness about safety, hygiene, and health. Increasing healthcare expenditure in North America and an increase in the number of temporary hospitals are some of the major factors driving the demand and uptake of antiseptics and disinfectants.
Read more on the global disinfectant market outlook here.