4M Acquires Columbus-Based BSC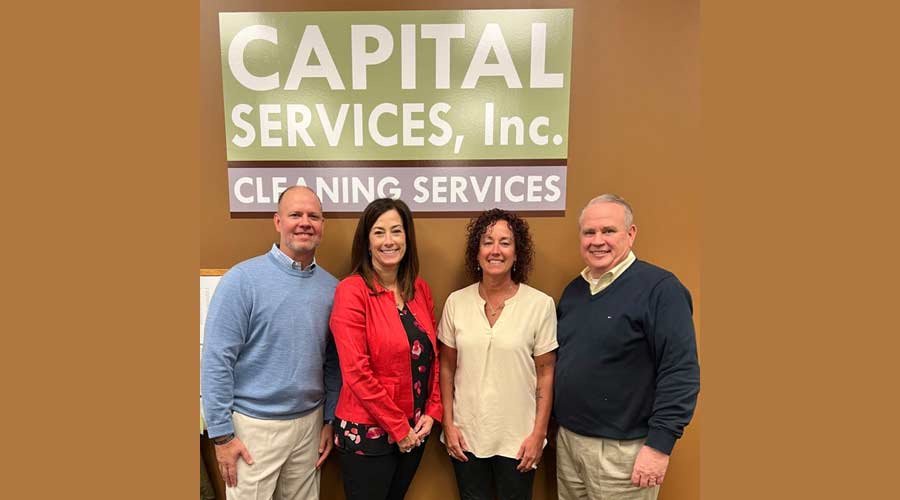 4M Building Solutions announced that it had acquired Capital Services Inc., a family-owned commercial cleaning company serving Columbus, Ohio. Tim M. Murch, CBSE, 4M CEO and managing partner, made the announcement. Terms of the transaction were not disclosed.
"This is an incredible opportunity for us to grow in Columbus," says Murch. "Capital Services built its business and reputation over four decades and is highly respected by area facility management professionals. Their deep roots in the community, and strong customer service practices, attracted us to the company. We look forward to a smooth transition for Capital's teammates and customers and a tremendous boost to our presence in Ohio," Murch adds.
Sisters Christine Mitchell, president, and Jennifer Dahman, co-owned Capital Services, the business founded by their father, John Schell, in 1981. The company's customer base includes commercial office buildings, healthcare, and municipal facilities, and it has a niche in construction cleanup.
"I can speak for myself and my sister that running the business our father started has been a genuine honor," says Mitchell. "This decision brings new opportunities for our employees and customers, and I am confident it will ultimately lead to a brighter future for all involved. 4M Building Solutions shares our values and commitment to excellence."
Mitchell and Dahman are departing the business, while key management and employees continue their existing roles under the 4M name. 4M gains 50 new Team Members and cleaning contracts for 24 buildings. All operations will move to 4M's existing Columbus office, 620 Taylor Station Road.
4M entered the Columbus market in 2014. It operates in 15 Midwest, Southeast, and Northeast states. It is known for its high customer service levels, people-focused culture, proprietary systems and processes, innovative solutions, and industry-leading safety standards.
The Capital Services acquisition is 4M's fourth over the past 12 months and the company's eleventh over four years. This announcement comes on the heels of 4M's early January news that it had received a significant investment from O2 Investment Partners, a Midwestern-based private investment firm.
"4M has shown more than 100 percent growth over the past five years. These early January steps are positioning us well to continue that momentum," says Murch.