4 Tips for Optimal Cleaning in Fitness Facilities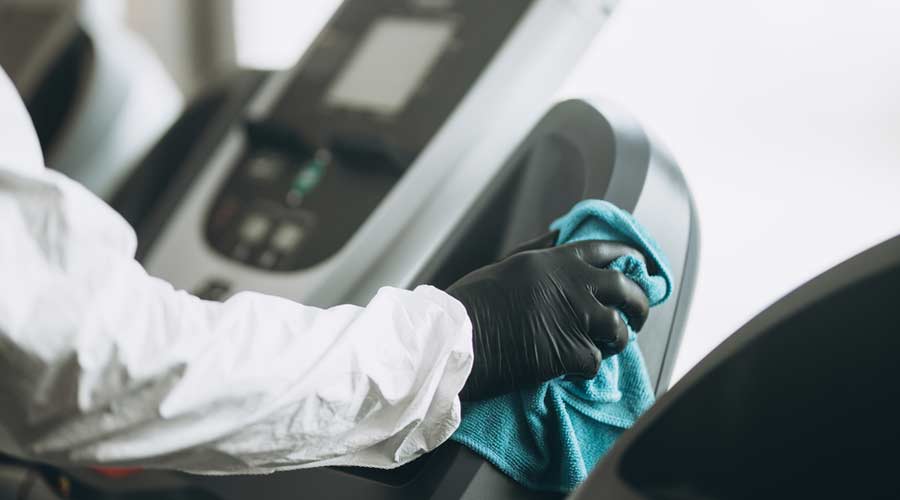 Contributed by ProNatural Brands
According to a study by the Global Health & Fitness Association (IHRSA), gym membership soars right after the holidays. The study reports that 12 percent of all new members for the whole year are acquired by gyms in January.
This is very welcome news for gym owners that survived the pandemic. The IHRSA also reports that 25 percent of all gyms and fitness studios in the U.S. permanently closed their doors during the pandemic. Further, countless gym members canceled their memberships due to the pandemic, with many never returning.
"Gym owners now realize that proper cleaning and disinfecting are paramount," says Lee Chen, CEO of ProNatural Brands, a leading marketer of highly sustainable, citrus-based cleaning solutions and disinfectants. "Many now view proper cleaning and disinfecting as key to their business survival and growth."
However, new and old gym members must do their part to protect their health in gyms. Chen says this starts by knowing where potentially harmful germs and bacteria are located.
From a 2019 study by Kent University, some of the most contaminated surfaces in a gym were determined to be the following:
• Weight balls, 62.5 percent
• Cable curl bars, 62.5 percent
• Weight plates, 56.3 percent
• Treadmill handles, 50 percent
Other contaminated surfaces include water fountains, treadmill handles, cable machine metal pins, yoga and stretch mats, and bench bars.
So, what steps can gym owners and cleaning professionals take to keep these facilities healthy? Chen recommends the following:
• Make cleaning ongoing throughout the day; waiting until the gym closes increases contamination and the chances of someone getting sick.
• Place antibacterial wipes throughout the gym and encourage members to use them.
• Use a one-step cleaner/disinfectant to wipe contaminated surfaces. A one-step citrus-based cleaner/disinfectant improves worker productivity, allowing more surfaces to be cleaned in a shorter amount of time.
• Encourage members to wash their hands frequently while working out.
"Ultimately, gym owners and members must work together to protect everyone's health," adds Chen. "It's true. We are all in this together."