3rd Round of Finalists Announced in Custodians Are Key Campaign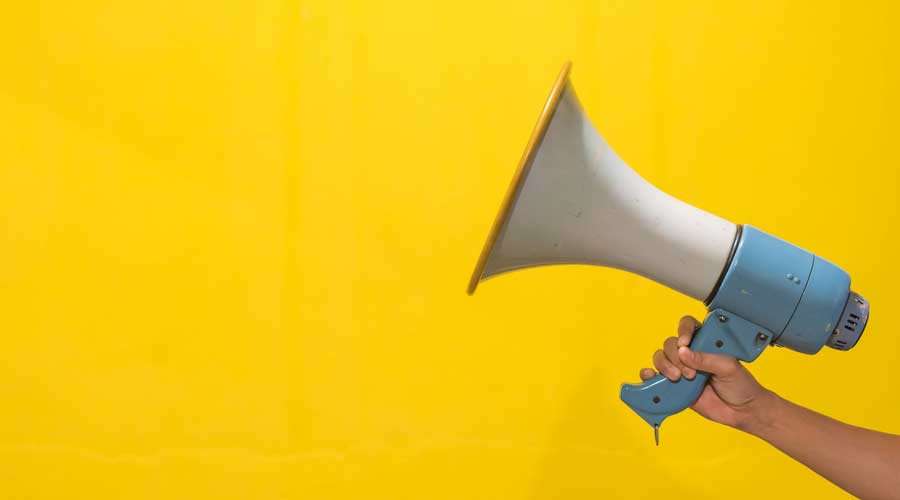 Tennant Company announced the third round of finalists in its fourth annual Custodians Are Key program, an eight-month recognition campaign that rewards the great work K-12 custodians are doing in schools around the country and honors them and their school with a $15,000 prize package. This year's finalists were chosen from a field of nearly 1,400 nominations from around the U.S. and Canada.
The third group of three finalists are Andrea Wallin of Northview Intermediate School in Kodak, Tennessee; Eric Cardinal of Pleasant Street School in Laconia, New Hampshire; and Rich Kinstetter of Kewaunee High School in Kewaunee, Wisconsin. Each receives a $500 gift card and a chance to win the grand prize.
"This third round of finalists—as with the first two—is full of amazing nominees who are so much more to their schools than their custodian role," said Amanda Herbert, senior marketing manager of Tennant Company. "These are true leaders in their communities who selflessly put their students and colleagues at the forefront, ensuring everyone's needs are met. We continue to be impressed by the quality of character keeping our schools clean and safe."
Finalists Represent the Best of the Best in the U.S. and Canada:
• Andrea Wallin was nominated by Tiffany Bedenbaugh, a bookkeeper at Northview Intermediate School. Bedenbaugh asserts that Wallin—affectionately known as "Ziggy" at Northview—is the heart of the school, going above and beyond for the school, students and community. Beyond her custodial duties, Wallin started a History Club, encouraging students to learn about the history of their community; actively sponsors the Beta Club, helping students with service-learning activities; and serves as the school's social director, planning monthly meals for teachers with donations from local businesses to celebrate the staff. She also goes the extra mile to ensure the school's needs are met. When she saw the concession area needed new flooring, Wallin found a flooring donor and a volunteer to install. When the cafeteria needed new microwaves for students to heat lunches, Wallin posted on Facebook, asking for the community's help. Through all the work she does, Wallin always takes the time to laugh with students and learn their names.
• Eric Cardinal was nominated by Rebekah Gonzalez, a teacher at Pleasant Street School. Beyond maintaining the beauty, safety, maintenance and productivity of the school, Cardinal has run the chess club, taught orienteering skills and led a group of students in a program designed to ensure all students have a trusted adult and participate in common lessons to strengthen relationships and the school community. He also grills for school barbecues, going so far as to dress as Ernie for last year's Sesame Street theme. Cardinal takes pride in each task and is the staff's go-to person when someone wants to guarantee a task is completed with the highest quality of craftmanship. Above all, Gonzalez says, Cardinal is a champion for kids and education, improving morale with his sense of humor and always putting a smile on the faces of the staff and students.
• Rich Kinstetter was nominated by Steve Meyer, a high school counselor at Kewaunee High School, who calls him a true jack-of-all-trades. Kinstetter, who attended Kewaunee High School as a student, has a bachelor's degree in education and taught at the elementary level before becoming a custodian. He puts that educational background to use regularly, stepping in as a substitute teacher at a time when the school needs it most. He often goes directly from substituting in the classroom during the day to working his evening shift as a custodian—a transition Meyer likens to a superhero's change in clothing and role. Kinstetter has also been known to drive the school bus when needed. Meyer shares that Kinstetter is respected and admired by all school personnel and students. He has a great work ethic, fun attitude and a good sense of humor. He completes his duties efficiently and with a smile, always available to help with last-minute set-ups or tasks.
Custodians Are Key Timeline
This year's program began with a call for nominations on Sept. 13, 2022. Nominations closed Nov. 15, 2022, and a total of 12 finalists will be selected. So far, nine finalists have been announced. The campaign concludes in late May 2023, when a single grand prize winner will be announced.
Earlier this year, Tennant announced Fabian Emery of Keith & Karen Hayes Elementary School in Las Vegas, Nevada; Judy Preete of Indus School in Indus, Alberta, Canada; Keith Venable of Shallowater ISD in Ransom Canyon, Texas; Cristhian Cardona of Abraham Mallinson Elementary School in Sugar Creek, Missouri; Angela Russell of The Benedictine School in Ridgely, Maryland; and Matthew Tanel of St. Edmund Campion School in Scarborough, Ontario, Canada, as the first six finalists in this year's campaign.
The grand prize winner will receive a prize valued at $5,000, while his or her school receives $10,000. Last year's winner was Gladys Hernandez of Blue Valley CAPS in Overland Park, Kansas.
Tennant will announce the remaining three finalists this spring, before announcing a winner in May. Visit tennantco.com/custodian to see all of this year's finalists in the Tennant Company's Custodians Are Key program.