3 Days of Voting Left in Custodian of the Year Contest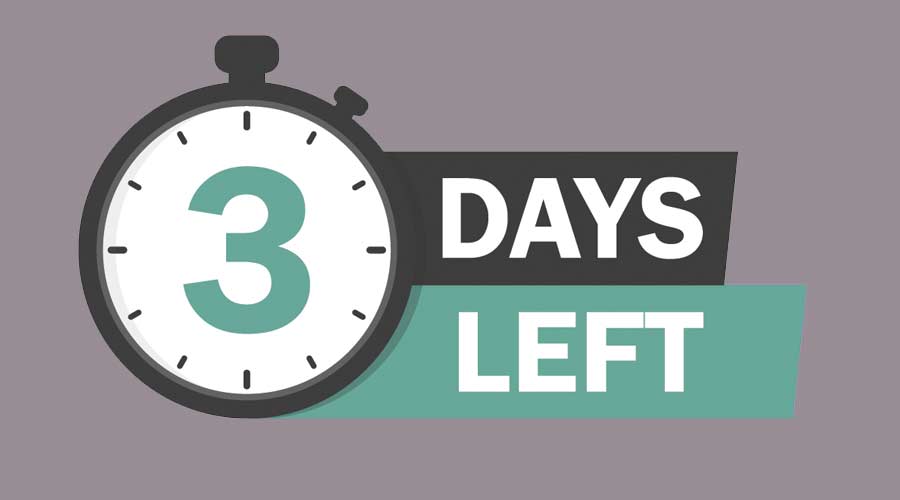 The voting period for the 2023 Custodian of the Year contest hosted by Cintas Corporation closes at 11:59 p.m. PDT on Friday, April 14. Don't miss your chance to vote for your favorite custodian at www.custodianoftheyear.com.
The greatest number of public votes determines the winner of the Cintas Custodian of the Year contest. Cintas will award $10,000 to the winning custodian and $5,000 in Cintas and Rubbermaid products and services to the winner's school. The winner's school will also receive a facility assessment and consulting package from ISSA, The Worldwide Cleaning Industry Association, valued at $30,000 and enrollment in the Global Biorisk Advisory Council (GBAC) Fundamentals Online Course. 
The other nine finalists will receive $1,000 each and complimentary tuition to one ISSA Cleaning Management Institute (CMI) virtual training event, valued at $1,500. The finalists' schools will also receive a cleaning supply package from Rubbermaid Commercial Products. New this year, the Top 3 finalists will receive an all-expense-paid trip for two to the ISSA Show North America in Las Vegas in November where they'll be celebrated for their accomplishments.
The top 10 finalists in the 2023 Custodian of the Year contest include:
1. Abdul Akeely – Burns Park Elementary School (Ann Arbor, Michigan)
Hardworking is an understatement when it comes to describing Abdul Akeely. His labor-intensive job requires working overtime and during the night to take care of a school that's over 100 years old. Students and staff say he is a friend to everyone and is always happy to lend a helping hand. He's often seen going out of his way to help others with a positive attitude. Even during challenging days, he keeps a smile on his face and puts others' needs first. Abdul goes out of his way to build genuine connections with students and staff and works hard to create a clean and welcoming environment at his school.
2. Paul "Mr. Paul" Baerenwald – Mapleview Intermediate School (Kimberly, Wisconsin)
Mr. Paul is a beloved staff member at Mapleview Intermediate School. He is a constant source of positivity and happiness. He greets students every morning out front, talks with students during lunch and gives a friendly greeting to everyone he passes in the hall. He loves to say that Monday is the best day of the week because he gets to see everyone all week long! He goes all out for school spirit days and setting up activities to show how much he cares for his school. He'll even dress up like Spiderman during recess to gather playground balls and surprise the students.
3. Rodney "Mr. Peanuts" Esser – Park Elementary School (Cross Plains, Wisconsin)
Park Elementary School holds a special place in Mr. Peanuts' heart. In fact, his family used to farm on the land where the school was built. He's dedicated to his students and even started a program decades ago to help kids in the district who need extra financial support. He provides them with summer jobs and teaches them how to open savings accounts. He also teaches students the importance of trees, how to plant them and the role they play in our lives. On top of that, he's never missed a first day of school in his 58 years of being a custodian at Park Elementary!
4. Ramiro Hernandez Julia – Tohopekaliga High School (Kissimmee, Florida)
Ramiro is a natural leader and a key asset to his school. He often anticipates the needs of students and staff and has an unmatched standard for cleanliness. Ramiro enjoys mentoring young members of his custodial team and gets people of all backgrounds to work effectively together to keep the campus on 75 acres with 356,218 square feet of building space and nearly 3,000 students and staff in excellent condition. He also goes out of his way to cook meals for his custodial team to show appreciation for their hard work and dedication throughout the year.
5. Barbara "Mrs. Barbara" James – Yulee Primary School (Yulee, Florida)
Mrs. Barbara is a beloved member of Yulee Primary School. Her co-workers describe her as a blessing to the school and a busy lady who is never too busy to share her heart. She works tirelessly to create a beautiful environment at her school by planting flowers, decorating for the holidays and coming in on the weekends to mow the grass or put down mulch. After noticing the students had numerous mosquito bites, she advocated for a bug sprayer to help keep the mosquitoes under control. You'll often find her walking the campus each morning, "smoking out the mosquitoes," as she says.
6. David "Mr. Dave" Jeffers – Brokaw Early Learning Center (Oswego, Illinois)
October 2022, Brokaw Early Learning Center suffered a fire that destroyed one therapy room and severely impacted an inclusive classroom. Dave Jeffers stepped up, spending long hours clearing out the damage. While the restoration service was rolling out critical instructional materials and adaptive toys for students with special needs, Mr. Dave stopped them and quickly notified the teachers. The items were able to be inventoried by staff and many personal items were saved. He consistently goes above and beyond and was a light during this traumatic event. He's always been a role model for students and brings special care to Brokaw.
7. Quan "Mr. Quan" Le – Friendswood Junior High (Friendswood, Texas)
Mr. Quan is known for his impeccable work ethic. He was raised in Vietnam and noticed American soldiers helping Vietnamese people as he grew up which led him to be a medic in the Vietnam Army for several years then a psychiatric doctor. In 2003, he came to the U.S. with his wife and two children to provide them a "better life." Mr. Quan is loved by everyone in his community, and they all have deep respect for him. He loves his job and tells students, "Do a good thing per day, you will help many people."
8. Doreen "Ms. Doreen" Merritt – Elms Elementary School (Jackson, New Jersey)
Ms. Doreen leads by example, setting clear expectations and doing the work she asks of her team. She's developed meaningful relationships with staff, students, and families alike. She's responsive to others' needs, including being quick to help the school's large special needs program – from diapering needs, cleaning up toilet accidents, all while approaching those tasks with a sensitive and understanding manner. Ms. Doreen works closely with the school's Green Team advisors, playing an integral part of the school's recycling program and helping facilitate the school's food share program. She is meticulous about cleaning and has organized space within the school to help students and staff thrive.
9. Jessica Prado – Texas A&M University (College Station, Texas)
Jessica always produces exemplary work, and often steps up in her manager's absence to ensure her team's workload is running smoothly with no safety violations. She takes pride in her work, has excellent rapport with her coworkers and is always there to lend a hand when others are in need. You'll never catch Jessica complaining when she's asked to fill in for others and leads new staff through training programs to ensure high level of cleanliness and attention to detail are instilled in her team. She's known for providing high-quality service with an upbeat attitude.
10. Richard Toomey – Kelly Mill Elementary (Cumming, Georgia)
Richard Toomey goes way beyond the call of duty. Not only does he wonderfully manage custodial staff at his school, but he also keeps the 10-year-old building in perfect condition. Everyone knows they can count on Richard to help with anything needed. Whether it's climbing on the roof to get balls for kids at recess, planting crops, carrying heavy items for teachers or digging through the trash for a mouth retainer, he does it all with a smile on his face. Richard also goes out of his way to provide in-depth classroom cleaning for students with compromised immune systems to help ensure their health and safety.