10 Work Benefits That Really Matter to Americans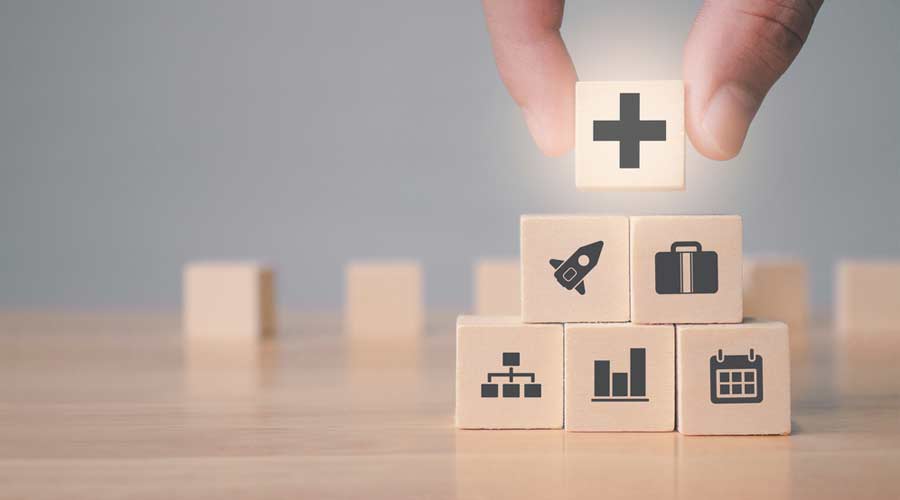 More than ever before, employees are looking for improved workplace benefits to support them against the current financial climate and match the post-pandemic workplace dynamic.
With this in mind, a new survey from Business Name Generator has surveyed just over 1,000 office-based workers in the UK to reveal the perks that they value the most in 2023, and how their employers are adapting their benefits package to suit the current climate.
Bonuses shown to be the top company benefit to improve workplace productivity and happiness
Nearly a quarter (24 percent) of employees are reportedly feeling "stressed" whilst at work, making it clear that companies need to focus on employee happiness and wellbeing.
Almost all of the employees surveyed (96 percent) who receive annual or quarterly bonuses say that this helps to improve their productivity and happiness. However, just 19 percent of employees surveyed had this as part of their current benefits package. Flexible working hours follows, with 92 percent of employees citing this as helpful for their productivity, yet just 28 percent benefit from this.
In third place, nearly 91 percent say compassionate leave is important for improving their productivity and happiness – despite this being offered to less than 12 percent of workers.
The survey also revealed that the Gen-Z workforce (aged 18-24) favor flexible working hours as the most important benefit of all for improving workplace happiness and productivity, whilst those aged 55 and over favor a wider range of benefits such as subsidized travel and sports and social clubs.
One in three employees have admitted to leaving their job due to poor workplace benefits
Workplace benefits are a great way of attracting, and keeping, the right people within a company. Shockingly, nearly one in three (32 percent) employees have left a job because of a lack of workplace benefits.
53 percent of jobseekers would class not including salary information as a "red flag", with over half (51 percent) saying they would not apply for a job that doesn't have good monetary benefits. Good wellbeing benefits are also important, with 45 percent avoiding a job that doesn't offer this.
The most commonly used benefit in the US is paid overtime, with a quarter (24 percent) of employees making the most of this benefit.
Seven in 10 employers have added either monetary or non-monetary benefits since the rise of the cost of living crisis
The cost of living crisis has made workplace benefits more vital to employees than ever before. To help alleviate the stress, over a third (36 percent) of employees have seen added monetary benefits since the cost of living crisis – receiving more paid overtime, annual bonuses or one-off cost of living payments.
In addition to this, 31 percent have seen an increase in non-monetary benefits, enjoying the likes of free lunches in the office and subsided travel.
Chloe Chai, spokesperson for Business Name Generator, adds: "In the current financial climate, many Americans are expecting more from their employers when it comes to workplace benefits. Gone are the days when offering free coffee in the office will suffice, instead employees are turning to their employers to help support them through these trying times.
"With this in mind, it's never been more important for companies to re-evaluate the perks they have on offer to aid retention and attract the best talent. With many companies already offering more monetary and wellbeing benefits for their employees, it's essential that employers listen to the wants and needs of their workforce to help improve wellbeing both at home and in the office."
To view the entire study, click here. For more related content, check out this tips for avoiding employee burnout.