Readers Of This Article, Also View:
Reduce Cost, Improve Floor Care Equipment Productivity with Training -

Sponsored Learning
M&A Outlook For Janitorial Industry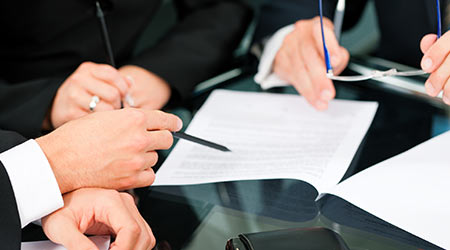 Submitted by Peter Holton of Caber Hill Advisors, a full service Mergers and Acquisitions firm.
In the last two months, several business owners have asked about the M&A outlook under President Trump. We point owners of janitorial companies toward three important macro factors – tax rates, interest rates, and population demographics.

Here is what we know right now:

1. Taxes will be lower: The incoming administration has proposed reducing taxes, but nobody knows for certain what a new tax policy will contain, or when it will pass. Current thinking is that something may pass in the second half of 2017, if not in 2018. Taxes should fall across the board, with small business owners reaping some of the biggest rewards in the form of a reduced tax rate on both pass-through business income and the proceeds from the sale of a business.

2. Interest Rates will be higher: Interest rates are already starting to rise, and the Fed has signaled 2-3 rate increases per year for the next several years. The increase will be gradual, but over time an increasing cost of capital will impact growth and acquisition activity. Interest rates are inversely correlated with valuations, meaning that higher interest rates create lower purchase prices.

3. The Baby Boomers continue to own the majority of businesses: Research from the Pew Research Center indicates, 66 percent of all businesses with employees, nearly 4 million companies, are owned by baby boomers. Combine this with businesses still owned by the prior generation, and the belief is that 65 percent to 75 percent of small companies in the US will likely hang up a "for sale" sign during the next 4-8 years. This constitutes ten trillion dollars' worth of businesses that will change hands by 2025.

All of these factors suggest that now is the time to explore a sale of your business. We anticipate a surplus of janitorial businesses on the market within the next 4 years, meaning that the supply of businesses for sale will exceed the demand from buyers. When buyers get to decide which companies to pursue and which to ignore, valuations fall and companies take longer to sell.

Today – or whenever the new tax bill passes – sellers will reap a gain that is disproportionately tilted in their favor relative to both those who sold in recent years past and those who wait too long. It's the perfect storm of low tax rates, low interest rates, and a seller's market. As each year passes, interest rates creep higher and more businesses come up for sale, pushing values down. If the Trump administration is not successful (or simply is not popular) and the political pendulum swings hard to the left in either the 2018 or 2020 elections, his tax policies may be reversed and this window of opportunity may slam shut.

This, of course, is speculative. But it's a fact that buyers are out there, willing to acquire janitorial businesses, and the macroeconomic client favors strong valuations. Now is your time to monetize the blood, sweat and tears you have put into your business over the years.


Peter Holton's Bio:
Prior to joining Caber Hill, Mr. Holton was the Managing Director at Bridge Ventures in Chicago. He began his career working in the construction industry, spending nearly a decade at a large construction and facilities management company where he held both regional and national positions in a variety of roles including business development, operations, and sales. He has extensive experience in business development, operations, and sales management, and is an expert at negotiating complex contracts and developing successful business strategies.

Caber Hill Advisors is full service Mergers and Acquisitions firm committed to working with business owners so they can successfully fulfill their personal and professional legacies. We serve small and middle market companies, helping our clients with valuations, succession planning, buying or selling their janitorial business. Our firm's innovative approach combines the best elements of the local business brokerage community and the large, very expensive investment banks.

Peter is a proud consultative member of BSCAI and has given several seminars for janitorial businesses owners around the country within BSCAI and ISSA just to name a few. Mr. Holton has also written numerous articles for magazines around the country within the janitorial industry.

He received a Master's Degree in Management and Leadership from Webster University and Bachelor of Arts in Communication from University of Dayton.
Disclaimer: Please note that Facebook comments are posted through Facebook and cannot be approved, edited or declined by CleanLink.com. The opinions expressed in Facebook comments do not necessarily reflect those of CleanLink.com or its staff. To find out more about Facebook commenting please read the Conversation Guidelines.