When Disaster Strikes
Training, Preparation Pivotal to Emergency Prevention in Facilities
---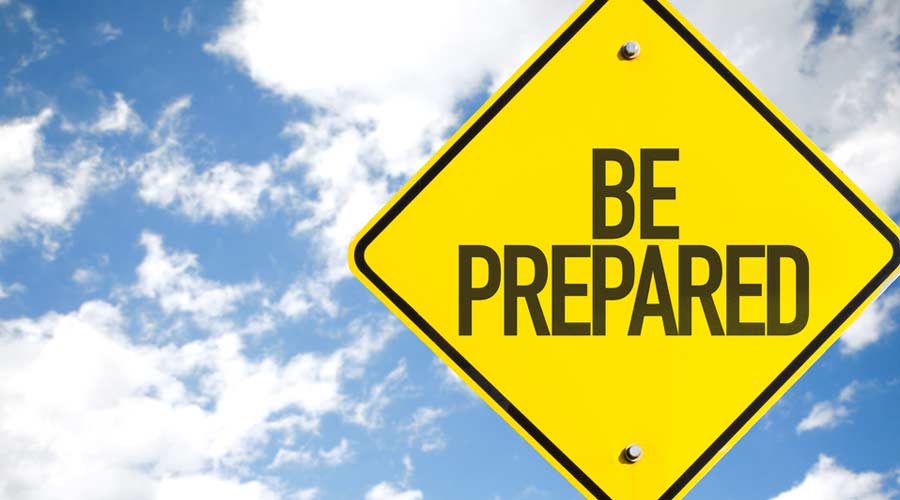 Regular training sessions and practice drills are an integral part of a facility's emergency preparedness plan. Raines recommends reviewing plans annually and incorporating training exercises that familiarize staff with the environments they may encounter. Rather than conducting large, all-day simulations of potential scenarios, he advocates for smaller, more frequent events that are manageable in size and scope.
Training should also cover how to locate and operate emergency shutoffs, especially in areas that are at risk for earthquakes.
"Make sure the facility staff is aware of all the gas and water shutoffs, and have that knowledge easily accessible," says Raines. "They should know how to potentially isolate and/or shut down what needs to be shut down in the event of a busted pipe."
At Wicomico County schools, emergency operations binders are distributed to principals and custodians detailing all emergency shutoffs in the building. And at Consumnes River College, Raines is currently working on identifying all emergency shutoffs using universal symbols, making it as foolproof as possible to locate and turn them off.
"Because the shutoff is in a flowerbed three feet from the building, that symbol on the sidewalk lets people know they're in the general area," he explains. "Ideally, a layman can go out and use the universal symbols to identify the water shutoff, pop off that lid, put the metal key in the hole and turn it off."
Staff Safety
In the face of imminent danger, facility managers are tasked with coordinating and mobilizing staff as quickly as possible to secure buildings and mitigate damage. At the same time, they need to assess the safety risks to those staff members.
"The first and foremost challenge is how to take care of your own personnel," says Baswell. "You have to determine if your people are safe and accounted for."
Toward this end, proper training, supplies and personal protective equipment (PPE) are imperative — as is constant communication.
"Facilities should have an updated roster of information for the people you're trying to communicate with," says Raines. "If you don't get a response, it should indicate who to call next, because that person could be on vacation or at a doctor's appointment, but you won't know until you start calling."
Finally, facilities managers should know when to throw in the towel and turn to an outside contractor.
"Custodians are trained to handle biohazards, so they can clean up if someone has a nosebleed in the bathroom," says Raines. "But for large amounts of bodily fluids, we would hire an outside agency."
Baswell, who is all too familiar with adverse weather conditions that can lead to flooding, seconds this strategy.
"If we get a large flooding event that goes beyond a couple of floors, or a situation that we can't handle with a basic wet vac and extractor, we turn to a contractor," he says.
No doubt, handling emergencies while keeping the business operational can be a juggling act — but armed with a well-crafted emergency preparedness plan, managers are less likely to drop the ball.
Sidebar: Help Creating an Emergency Action Plan
The United States Department of Labor's Occupational Safety and Health Administration (OSHA) requires that facilities have a written document outlining an emergency action plan (EAP). The purpose of this is to "facilitate and organize employer and employee actions during workplace emergencies."
In addition to creating a plan, facilities are advised to also implement proper training on the execution of an EAP. This should include communication of employee roles and responsibilities in the event of an emergency, as well as mock simulations. The theory is that a strong understanding of the EAP will mean fewer injuries and less structural damage to facilities.
On their website, OSHA outlines specifics on minimum requirements that facilities must comply with regarding an EAP. Facility executives can also find assistance in the development and implementation of an EAP. There are also guides on evacuation recommendations, advice on when to shelter in place, handling fire or medical needs and policies to follow regarding reporting emergencies.
Kassandra Kania is based out of Charlotte, North Carolina, and is a frequent contributor to Facility Cleaning Decisions.
previous page of this article:
How Facility Cleaning Managers Prepare for Emergencies