From The Editor: Flexibility Key to Navigating 2022
Rethinking Cleaning Schedules, Staffing As Pandemic Continues
---
BY Corinne Zudonyi, Editor-in-Chief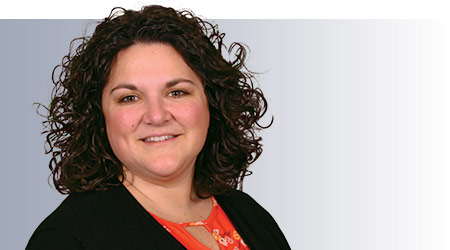 I realized today that by the time this issue hits your desk, it will have been two years since the pandemic really hit the United States. Schools went virtual, restaurants closed, businesses sent people home and everything changed. In some ways, 2020 seemed to creep along at a snail's pace, but it was also a very busy year for cleaning teams. By the time 2021 came around, we seemed to find a new rhythm where we could safely welcome building occupants back into the fold, but it proved unsustainable.
Now, as we kickstart a new year, it's clear that many of our past challenges will continue to plague departments.
As I write this, we have just passed our second deadliest day of the pandemic. The Omicron COVID-19 variant has hospitals bursting at capacity and cleaning teams working around the clock. Health experts predict that we've hit a peak and infection rates will soon drop, but it's clear that pandemic concerns will continue and the emphasis on cleaning schedules will remain critical.
Meanwhile, the unpredictability of the supply chain has made procuring products and equipment difficult, causing price hikes and project delays. Industry suppliers have made headway in some areas, but experts predict varying degrees of supply chain challenges to last well into 2023.
The now-normal hybrid work environment will also continue to keep cleaning teams on their toes. As mentioned in our cover story, workers want flexibility. For cleaning executives, that means creating programs that will be effective whether one person is using the facility, or it's functioning at capacity. It also means rethinking staffing in the cleaning department and getting creative with schedules. Your frontline cleaners will want flexibility, too, and that won't go away anytime soon.
We have come a long way since facilities first closed and sent workers home two years ago, but we aren't out of the woods just yet. Cleaning teams will continue to face challenges as 2022 goes on. The departments that will thrive are those that have a plan in place but are also willing and able to be flexible and creative as new challenges arise.