Calculating Cleaning Costs
Report Outlines Cleaning Costs And Frequencies
---
BY Corinne Zudonyi, Editor-in-Chief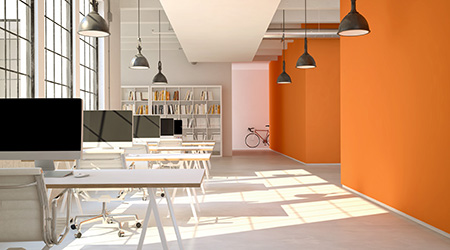 In 2018, 36 percent of facility cleaning managers were experiencing budget cuts. In 2021, more than a third experienced budgetary gains as a result of the pandemic. Unfortunately, most of those gains were temporary — perfect for one-off product or equipment purchasing, but not an option for the long-term costs of additional labor.
Using the dollars to their advantage, many facility executives took the opportunity to update technology and purchase equipment that would improve performance, streamline productivity and offset increasing cleaning frequency demands. The move was necessary as departments continue to struggle with staffing levels.
In 2020, many public institutions were forced to lay off or furlough cleaning workers when the pandemic shut facilities down. Now, as those same facilities are opening back up, worker shortages and far fewer interested applicants are leaving cleaning teams shorthanded.
In fact, the 2021 Management Survey revealed that 51 percent of departments are seeking help to manage elevated cleaning demands, additional square footage and increased workloads.
Despite the staffing challenges, there have been big strides in terms of cleaning priorities such as productivity gains and improved cleaning times; reduced cross-contamination; and improving indoor air quality. These jumps mark a promising trend for facility management.
To analyze budgets further, as well as staffing levels, cleaning frequencies and the average cost per square foot, Facility Cleaning Decisions, along with its sister brands Contracting Profits and fnPrime, and Building Service Contractors Association International (BSCAI), surveyed facility owners and operators to create the "Cleaning Costs and Frequencies Report."
There's More To This Research
Nearly 500 facilities representing a dozen facility types were surveyed about their cleaning operations for the "Cleaning Costs And Frequencies Report." Data is available for K-12 schools, colleges and universities, healthcare facilities, commercial offices, government facilities, retail stores, industrial facilities, religious buildings, multi-tenant offices, outpatient clinics and more.
The focal point of this report is a breakdown of cost per square foot based on facility type, as well as how those numbers compare to prices before the pandemic.
Included in the report are:
Price per square foot for 13 different facility types;
Staffing levels for night-time, day porters and project workers for a range of building sizes;
Price per square foot based on geographic region;
Cleaning frequencies of 16 tasks in these facility types: corporate offices, multi-tenant offices, K-12 schools, colleges/universities, hospitals/long-term care and government facilities;
Janitorial budget percentages for each facility type;
And more.