From the Editor
Recognizing Future Leaders
---
BY Corinne Zudonyi, Editor-in-Chief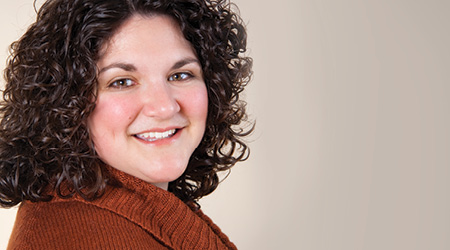 At the time of this writing, I am just returning from the ISSA Show 2022 in Chicago. I have yet to hear the final numbers of exhibitors and attendees, but I can tell you that the feel of the event brought me back to 2019. We shook hands (granted, there was hand sanitizer everywhere), we saw each other's faces, and people weren't standoffish about having a conversation closer than 6 feet apart. In fact, attendees felt more engaged than I've seen in a while.
These conversations and interactions with readers are what I love most about trade shows. I reconnect with readers who have become friends and am often introduced to new faces. This year was no different, but there was one interaction that stood out.
A longtime reader and friend from Salt Lake City School District made a point to come say hello as I was walking the show floor. With him was a new manager on his staff that he wanted me to meet. Before he could say anything, I excitedly asked, "Is your name Sam?" We had never met in person, but I knew him immediately.
Sam was a head custodian in February 2020 and was recognized as one of our first Faces of the Frontline recipients. Now, here he was at one of the industry's largest events as a manager. I couldn't help but feel proud to be a spectator of this growth in this industry.
Sam is just one of the outstanding Faces of the Frontline recipients we have featured within these pages, but I know there are many more worthy of this recognition. If you have a frontline team member that stands out, goes above and beyond, or exhibits leadership traits, I encourage you to nominate them for this free recognition program. It's time we shine some light on the future of this industry.
Meanwhile, if you ever see me out and about, please come say hello. After 17 years as the editor of this publication, it's the connections I have with all our readers that I treasure most about my job.
---