Maintaining Order
Promoting Effective COVID-19 Protocol
---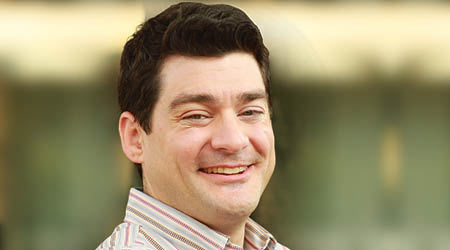 The topic of occupant education frequently arises when it comes to facility operations. There are many things your building occupants and visitors can do to help, rather than hinder building operations, such as cleaning, recycling and indoor air quality. These days, we can add global pandemic operations to the mix. While more attention is being paid to facility cleaning and cleaning staff, there are new challenges beyond guiding building occupants to the correct recycling bin.
As a board member for our local farmers market, I have helped wrestle with customer and vendor education and enforcement regarding the state's mandatory mask order, social distancing, and the restriction on customers picking up and handling produce. We've tried a combination of enforcement practices via prominent signage, roving market staff, providing complimentary masks to customers without one, having off-duty police officers present during market hours, and notifying, penalizing, or suspending vendors that don't comply. While it's unlikely that custodial staff may be asked to help with enforcing building protocols to comply with mandatory local or state regulations, the increased visibility and presence of the custodial staff may invite involvement. It might be prudent to give some thought to how and why (or why not) your staff can participate.
My children preparing to head back to a very modified school experience also had me thinking about occupant education from a parenting angle. I've told them to wear their masks indoors, even if they have friends that don't, and stay six feet apart. Oddly, two admonitions that have been part of their lives almost since birth — to stop touching things or other people ("keep your hands to yourself" and "look with your eyes, not with your hands") — are now even more relevant.
As physical layouts indoors change, some of the modifications will benefit both cleaning and overall human health and wellbeing. With more space between furnishings, it's easier to clean between and underneath them. With less use of dust-collecting and difficult-to-clean shelves and cubbies, there should be fewer nooks and crannies to clean (or that would previously get cleaned infrequently).
The use of outdoor spaces for work and classes (weather-permitting) will require ongoing cleaning, but there may be mental health benefits from being outdoors, in addition to the increased fresh air ventilation. With outdoor areas being physically modified to provide seating, shade, cooling (e.g., fans), or heat (e.g., area heaters) that will allow longer seasonal use for the foreseeable future, your staff may need to include some new products or procedures to keep those outdoor spaces clean and operational.
At the same time, some of the modifications will create new cleaning challenges. Plastic panels being mounted all over mean cleaning two sides of all the extra "windows." Stickers or tape on the floor to indicate six feet of spacing mean floor care routines have to take them into account. Soap, hand sanitizer and paper towel dispensers may need refilling much more often — and increase the cost of supplies even with reduced occupancy.
Building upgrades are famous for being delayed and underfunded, so if there are building changes and modifications being planned or made, it's a good opportunity for the cleaning staff to chime in with ideas and suggestions. Wider aisles or lanes, fewer furnishings with more space between them, and less use of furniture with nooks and crannies can all be long-term contributors to improved cleaning. It's important to make sure that any temporary modifications can still be effectively cleaned and maintained, just like ones that are intended to be permanent.
Mark Petruzzi is Green Seal's former Senior Vice President of Outreach and Strategic Relations. He's in his third decade of striving for more sustainable purchasing and operations by using his engineering powers for good. He can be reached at friendlygreenguy@gmail.com.