Small Plastics Under A Microscope
Prevent Small Plastics From Slipping Through Recycling Cracks
---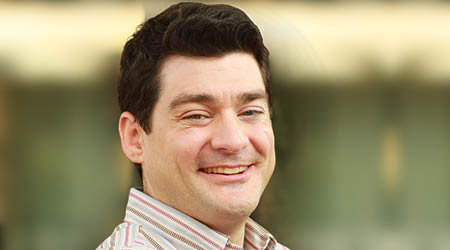 Recent media coverage has highlighted announcements by some hotel brands that they would no longer provide individual plastic bottles of personal care products to guests. Many of these hotels are in California where the state assembly recently passed a bill that would prohibit widespread use of individual plastic amenity bottles in hotels beginning in 2023. In lieu of individual plastic bottles, the hotels are switching to larger amenity dispensers that can be refilled from bulk containers of personal care products or have larger bottles/cartridges that are switched out (and recycled) when empty.

Aside from state proposals, there are various reasons to consider a switch to bulk products.

While the individual amenity bottle might be made from a plastic that is recyclable in many communities, such as PET (plastic code #1) or HDPE (plastic code #2), the small size of the bottle — not to mention any leftover shampoo, conditioner or lotion inside — presents a big challenge to effective recycling. Plus, as is commonly the case with plastic bottles, the even-smaller cap is usually made from a different plastic (often plastic code #5). From a cost perspective, up to 80 percent of the price of an individual amenity bottle is the plastic bottle.

The challenges with recycling amenity bottles and other small-format plastic packaging items in the range of 40 to 70mm (1.5 to 2.75 inches), often called "smalls," also apply to plastic cup lids, bottle caps, jar lids, straws, and candy and cough drop wrappers.

Small-format plastics have many opportunities to become "uncontained" as they move from small recycling bins into larger carts and then into the backs of recycling trucks. Once the trucks dump their load of recyclables at the Material Recovery Facility (MRF), the material often passes over a metal grate or through a trommel screen designed to allow debris (e.g., dirt or rocks) to fall through. Anything that falls through the grates or screen openings is sent to the landfill and not recycled.

This may be one of the few times Yoda was wrong. When it comes to plastics and recycling, size does matter.

Assuming you've already been looking at the "big plastic" use in your housekeeping closets and operations, it's probably time to start looking at the "smalls" in your facility. These might include plastic protective caps on the end of nozzles, ports and cartridges, pull tabs and rings to open products, and zip ties and plastic bags around containers of liquids. Breakrooms and kitchens may have many single-serve food, beverage and condiment items packaged in plastic, along with single-use plastic utensils or coffee condiment kits (often also packaged in plastic).

Just like bulk hotel amenities can reduce plastic packaging, increase recyclability and reduce cost, consider where there are opportunities to provide your employees or occupants with the protected and sanitary custodial products, food or beverage options they expect with less plastic. Once you have an idea of the little plastics being brought into your facility, you can begin making your plastic footprint smaller by working on the smalls.

Mark Petruzzi is Green Seal's former SVP of Outreach and Strategic Relations. He's in his third decade of striving for more sustainable purchasing and operations by using his engineering powers for good. He can be reached at friendlygreenguy@gmail.com.
Disclaimer: Please note that Facebook comments are posted through Facebook and cannot be approved, edited or declined by CleanLink.com. The opinions expressed in Facebook comments do not necessarily reflect those of CleanLink.com or its staff. To find out more about Facebook commenting please read the Conversation Guidelines.