We're Still In This Together
Pandemic Adjusts Cleaning Needs
---
BY Corinne Zudonyi, Editor-in-Chief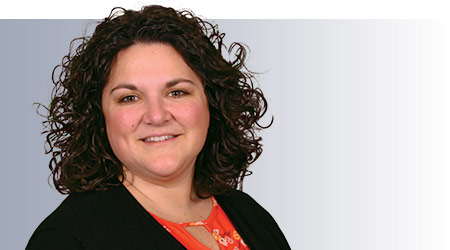 I'm sitting down to write this just before changing over my calendar to September. This marks six months since we were sent home to work, asked to stay in isolation and do everything in our power to minimize the spread of the coronavirus.
Those six months have felt more like an eternity, especially considering the amount of adjusting, reworking, and rethinking we have done about how to get back to some sense of normal. I can tell you one thing is for sure, the way we put a magazine together has certainly changed forever. And based on my conversations with facility cleaning managers, permanent changes are a reality in most custodial programs.
For our cover story on page 8, I had some interesting conversations with school professionals across the country. We discussed how, in March, schools closed, many with a plan to reopen in May or June, or at least host summer school in July. Here we are at the close of August and they've seen those plans change time again as Americans struggle to keep the spread of SARS-CoV-2 under control.
This same scenario has played out in various types of facilities across the country. And what has changed as a result of the planning and replanning? Everything. Facilities that would previously close down sinks due to water quality are keeping them open in favor of available handwashing. Schools that didn't authorize hand sanitizers because of the alcohol content are lifting the ban and, in some cases, quadrupling supply. Additional disinfectants, spraying technology, thermometers, various types of personal protective equipment, signage and plastic barriers have quickly depleted departmental budgets in countless facilities.
There is still a lot of uncertainty around how to welcome building occupants back safely, what departments will do if their own staff falls ill, or how they are going to pay for revamped programs in the days, weeks and months ahead. One thing is for certain: cleaning is top of mind and even if you have to adjust products, rework programs and rethink techniques 20 more times, you'll all do what you have to to create healthy and safe environments for building occupants. It's what you do.
Hang in there. Reach out for help if you need it and lend a hand when you can. We're all in this together.
Disclaimer: Please note that Facebook comments are posted through Facebook and cannot be approved, edited or declined by CleanLink.com. The opinions expressed in Facebook comments do not necessarily reflect those of CleanLink.com or its staff. To find out more about Facebook commenting please read the Conversation Guidelines.