Facility Focus: Neutralizing Touchpoints With Nanotechnology
Nanotechnology Boosts Infection Control Efforts
---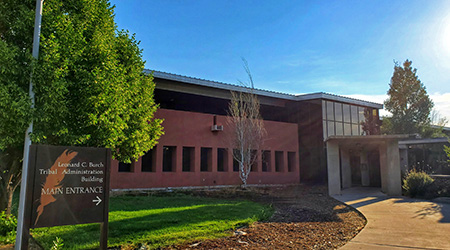 The Southern Ute Reservation in southwestern Colorado lies along the northern border of New Mexico and is home to 13,000 residents, including 4,000 native tribal members. Established in 1873, it is the reservation of the Southern Ute Indian Tribe — a federally recognized Ute tribe. Government is organized under the Indian Reorganization Act of 1934 and is led by a tribal council. Ignacio, Colorado, is the reservation's capital seat and is where you will find Jess Baidwan, MESCE, FMP, and custodial division head for the Southern Ute Indian Tribe.
As the director of custodial services for the properties that fall under the tribal government's authority, Baidwan, who has been in his position since 2012, is responsible for the cleaning and maintenance of more than 600,000 square feet of building space. That space includes a Montessori Academy for newborns through sixth grade; a medical clinic; dental clinic; optical clinic; administrative building; community center with a pool; courthouse and jail; offices that include a police department, tribal rangers, probation officers and gaming investigators; various maintenance buildings; and an award-winning museum.
As one might imagine, there are going to be cleaning challenges associated with maintaining such a variety of spaces. And that work was made even more difficult by the COVID-19 pandemic. "COVID cut my staff in half, but they've been working hard and at least we've had adequate coverage," says Baidwan.
He points out that despite the pandemic challenges, the team has been able to maintain the green cleaning standards that are so important to their program. This includes their CIMS-GB certification.
"We are able to maintain that standard — not as high as I'd like through COVID, but adequately," says Baidwan. "We're getting that done."
That's an accomplishment since throughout the COVID-19 pandemic, so much attention has been focused on cleaning and disinfecting high-touch surfaces — such as door knobs and handles, light switches, faucets, countertops and more. Fortunately, years before COVID-19, Baidwan had already recognized that when it comes to keeping facilities clean and safe, and reducing the spread of infectious pathogens, high-touch surfaces are a focal point.
next page of this article:
Disinfecting Touchpoints Reduces Cross-Contamination