Mindful of Maintenance
Maintenance That Extends The Life Of Equipment
---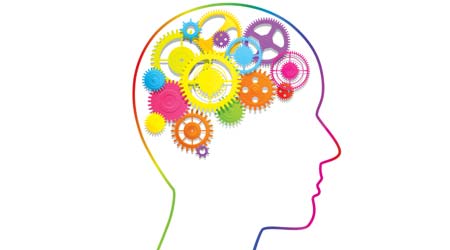 Buying a fleet of carpet care machines can get expensive. With purse strings being pulled tight in most industries, facility cleaning managers want to avoid replacing their equipment at all costs. That's why so many departments are focusing on preventative maintenance. It is the best way to get the most out of a large capital investment.

"Maintenance is huge because downtime on equipment is extremely costly," says Eric Cadell, vice president of operations for Dutch Hollow Janitorial Supply in Belleville, Illinois. "Keeping machines running will keep people more productive."

Hospitals and schools tend to be toughest on machines, distributors say, while commercial buildings are often more meticulous. The difference typically comes down to whether equipment is shared among cleaning workers — shared equipment tends to be maintained less often.

If assigning a machine to a single user isn't possible, it's helpful to at least have one person responsible for overseeing maintenance.

"Someone has to know what they are dealing with," says Glenn Rothstein, president of Spotswood, New Jersey-based Bio-Shine. "It starts with having someone read the manual. If you don't do that, you wont be prepared if the machine breaks."

Facility cleaning managers should not only empower janitors to take an active role in equipment maintenance, but also let them know there won't be retribution when damage occurs. If employees are afraid to be honest about equipment failures, they're likely to continue using a damaged machine and exacerbate the problems.

"Sooner or later, something will go wrong with every machine, and 99 out of 100 times it's because stuff just happens," says Bill Allen, territory manager for Fagan Sanitary Supply, West Elizabeth, Pennsylvania. "It's good to create an environment where it gets fixed and no one gets in trouble."

When it comes to carpet care machine maintenance, it's important to get acquainted with every machine in the fleet because products can vary greatly. Despite the differences between brands and lines, however, there are some general maintenance guidelines facility cleaning managers can follow to extend the life of their care equipment.


The Dirt On Vacuums
Vacuums are typically among the most affordable machines a facility buys. Unfortunately, that means many cleaning departments may dismiss them as "cheap" and treat them accordingly.

"Most people view low-end machines as disposable," Cadell says. That's probably why vacuums are among the most frequent visitors to distributors' repair shops. "It's the simple things that tend to get missed."

Luckily, routine vacuum maintenance is fairly straightforward. With just a little education and training, anyone can do the regular upkeep necessary to fully extend the life of a vacuum. Properly maintained, a high-grade, dual-motor vacuum that gets daily usage can last three to five years, and a lower-grade machine can survive one to two years.

Workers should be trained to examine a vacuum before each use (or at least once a week in facilities with lighter cleaning schedules) to check whether:
• The bag (or dust cup) needs to be emptied.
• The brushes spin freely, or whether they need to be cleaned or cleared of debris.
• The machine's filter (if it has one) needs to be rinsed or changed to allow proper air flow.

Failing to perform these simple maintenance tasks frequently can lead to clogs, which reduces suction power, or can result in the machine overheating or breaking a belt. Left unchecked for too long, these issues can ultimately result in motor failure, which is often so expensive to repair that buying a new machine is the better solution.

"If you keep up with small, yet regular maintenance, your vacuum will keep running," says Cadell. "Those little things are what cause everything else to fail."

For departments using backpack vacuums, workers should be trained to frequently check for damage to the cord. If using a battery-powered machine, make sure the device is charging when not in use and follow manufacturer's instructions for battery care. In addition to regular maintenance, distributors suggest adding a magnet bar across the front of a vacuum. The magnet will pick up coins, staples, and other small metal objects — avoiding potentially serious damage to the motor.

Proper storage is also an important consideration in vacuum maintenance. Tossing a machine like a sack of potatoes into the closet, or placing it at the bottom of a heap, can break the plastic housing, crush the hoses or worse.

"If it's stored properly, it's going to last," Rothstein says. "At minimum, make sure things aren't stacked on top of the vacuum. Even better, use your vertical space and put the vacuum on a shelf or hang it from a clip on the wall. If you get it off the ground, it's less likely to get broken."
next page of this article:
Routine Extractor Maintenance Protects Equipment
Disclaimer: Please note that Facebook comments are posted through Facebook and cannot be approved, edited or declined by CleanLink.com. The opinions expressed in Facebook comments do not necessarily reflect those of CleanLink.com or its staff. To find out more about Facebook commenting please read the Conversation Guidelines.