Hand Drying Hygienics
Key Benefits Of Hand Towels, Dispensers
---
BY James DeGraff, Associate Editor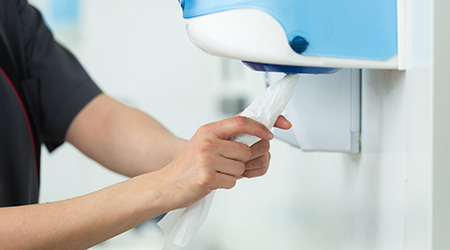 As schools, office spaces and other facility types begin to open back up, the scrutiny placed on infection control is higher than ever. While it is less talked about than touchpoint disinfection, day cleaning or efforts to ease apprehension, making sure occupants have a hygienic way of drying hands post-restroom use can be pivotal to preventing infectious outbreaks. Checking this box includes having an understanding on the features of different drying setups — with hand towels/dispensers being a popular option.
This following manufacturer Q&A covers the role hand towels play in infection prevention and also how they add to sustainable initiatives. It also addresses dispensers and how improvements have resulted in better stocking frequencies, touch-free options, less maintenance, and more.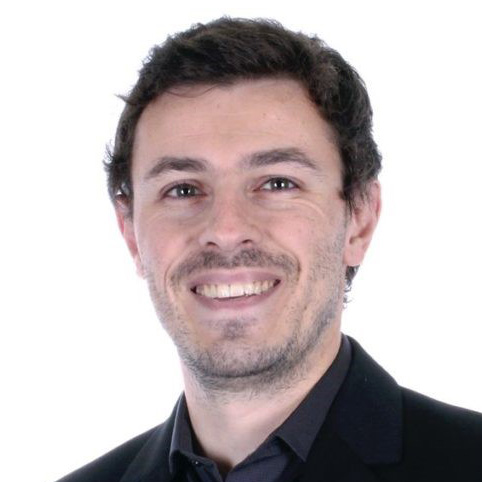 Sylvain Martin
Senior Product Manager
Cascades Tissue Group
Kingsey Falls, Quebec, Canada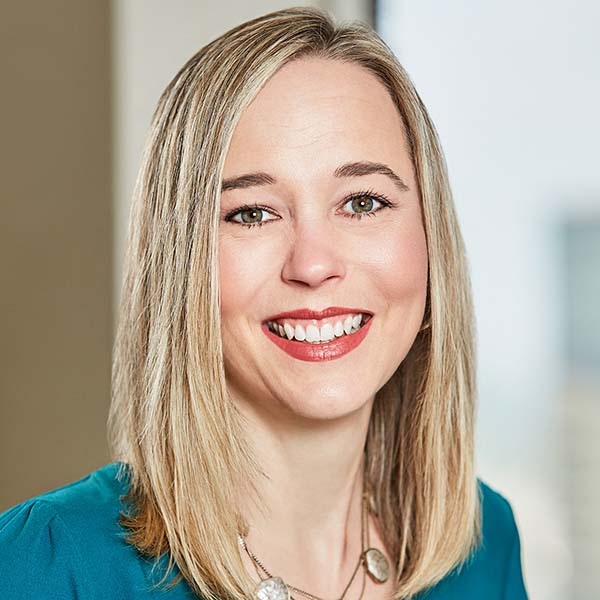 Julie Howard
Vice President/General Manager
GP PRO
Atlanta, Georgia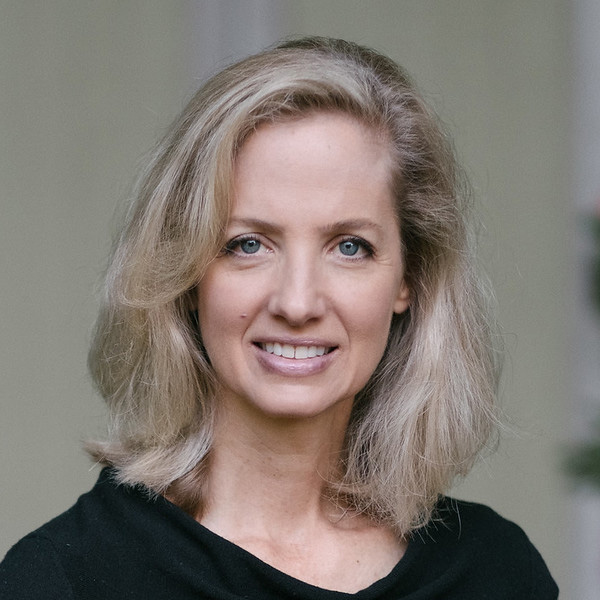 Laura Ashley
Marketing Manager
Resolute Tissue
Calhoun, Tennessee
What are the key benefits to choosing hand towels/dispensers?
Martin: There are a number of benefits to incorporating paper dispensers into facilities. Many scientific studies conducted on the topic of paper towels vs. hand dryers have shown that paper hand towels are the fastest method for drying hands and the only hand drying option that allows you to turn off faucets and open restroom doors without touching restroom surfaces — thus helping to minimize recontamination. Hand towels also allow multiple people at once to dry their hands and are non-noisy. Using paper towels to dry your hands not only removes the moisture from hands more quickly and efficiently than other drying methods, but the friction caused by the towels allows for even further removal of microorganisms.
Howard: Daily foot traffic is a key consideration for the type of towel selected, but it's not the only one. A facility must also consider what its patrons or employees expect from a hygiene perspective and how the bathroom experience relates to the overall brand image. On foot traffic, higher capacity systems are best for higher traffic environments, while small businesses and low-traffic areas can use a smaller, multifold dispenser to save space when capacity is not a priority. Most facilities have a mix of both types of traffic patterns and can benefit from a solution system that provides a combination of dispenser types and sizes that all use the same towel.
Ashley: Roll towel dispensers pair well with high traffic areas such as airports, stadiums or school restrooms. Hands-free roll towel dispensers are preferred in the food service industry to avoid cross-contamination by only touching the towel used. Meanwhile, folded towels could be seen in smaller restrooms with low traffic.
How can the addition of hand towels fit into a facility's sustainability plan?
Howard: Portion-controlled, automated paper towel systems are still the best way to reduce the overall consumption of towels because less paper is used on each and every hand dry. Reduced consumption takes fewer resources and creates less trash. If you combine that with a brown, 100-percent-recycled towel, building occupants have a visible reminder that the department is considering the environment when selecting products.
Ashley: By using certified tissue and towel refills, the facility assures restroom patrons that these consumables are sustainably sourced. Dispensers are available on the market that feature only refills that are certified to sustainability standards such as Green Seal.
Martin: When searching for hand towels that enable greater sustainability, facilities should look for products that are produced with 100-percent-recycled fibers and have multi third-party certifications. If facilities prefer a virgin paper, look for options that are also Forest Stewardship Council (FSC) certified.
Have touch-free towel dispensers gained traction and what are the specific advantages to these options?
Ashley: Yes. Hands-free dispensers have obvious hygienic benefits as only the surface of the paper is touched by the user. We believe this is a strong trend that will continue — in all away-from-home markets, but particularly in healthcare, foodservice and educational settings.
Martin: With the pandemic, people are looking to reduce the number of surfaces they must touch in public, so no-touch dispensers are the best solution. Of course, the best of all are the electronic dispensers that allow users to get paper while keeping hands 2 or 3 inches away from the surface of the dispenser through the use of a sensor.
Howard: Automated, touchless dispensers became the standard for all restrooms as communities navigated the pandemic. The advantages of touchless dispensers include: They are more hygienic due to the touchless design.
They have a higher capacity to facilitate longer service cycles and increased usage.
They are more reliable than mechanical systems that lose tolerance over time and need to be replaced.
They serve as a visible indicator of a facility's commitment to hygiene and safety.
next page of this article:
Q&A: Towel's Impact On Budgets, Hand Hygiene And Maintenance
---