Management Column: Paving The Path Forward
It's Time To Reconsider Team Cleaning
---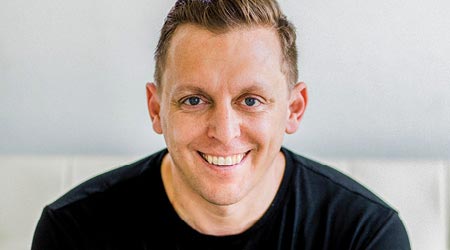 Early last year, I wrote a column about the profession's future being in the standardization of janitorial operations. The purpose was to challenge readers to look at their operations and start exploring ways to ensure custodians' safety, reduce waste, provide consistency, and look for tried and true solutions for the managerial headaches that the profession regularly faces.
The pandemic has forced many to take a good long look at how their cleaning operation is structured. Managers are looking for a way to simplify and standardize their approach, not so they can respond to the next pandemic, but rather to standardize the operation and sustain a daily practice of cleaning for health.
Team cleaning is a concept that has had great success in providing just that. It is not new; it's a concept that has been around for over three decades and has helped many cleaning operations simplify and standardize daily cleaning. In the simplest terms, team cleaning is an engineered method of assigning cleaning tasks into four standard functions, with three simple frequencies (daily, weekly, project) — based on average productivity rates that are scalable and adjustable. One of the most significant advantages of using this approach is assigning cleaning work by function.
But historically speaking, most assignments direct a cleaning worker to an area, giving them access to equipment and working through the site using their best judgment. While this can be effective, it is tough to come up with a consistent sequence of work. Instead, what usually happens is that every worker handles their area a little bit differently, meaning managers have several different cleaning systems to oversee. It's manageable with only a few cleaning workers, but it's much harder to deliver a consistent and clean result, regardless of operation size.
Team cleaning works because it breaks down the cleaning process into four distinct functions and puts them into a daily work sequence. These are light-duty (above the floor), vacuum (on the floor), restroom, and utility (tasks based on the needs of the building). This creates several benefits, most notably, a fair and balanced workload for managers and their crews.
You might be asking yourself, "Why address this now? It's a decades-old concept." That's fair. But I think it's important to revisit this because, over the past couple of years, I've noticed the demographic of cleaning managers has changed quite a bit.
More often than not, I'm starting to work with a younger group of professionals who have one thing in common — many are coming in from other sectors (human resources, hospitality, event management, healthcare, etc.) and have solid management credentials. The one thing that seems to be a struggle is finding identifiable best practices directly related to running a cleaning operation.
Much of the knowledge base on cleaning operations tends to be a collection of oral history, anecdotes, and what many lovingly refer to as "the binder" — a collection of specifications and procedures with decades of info that may or may not have relevancy. It's time to start talking about these things again so they don't get lost in history. Team cleaning deserves consideration, and in my experience, is an excellent foundation.
Changing an entire cleaning operation over to a new methodology requires strategy and tactics. So rather than give you a column that says "go get 'em," I encourage you to benchmark with other end users and consider their case studies. I would be remiss if I didn't point out that many industry experts, myself included, who work with operations of all sizes strategize a change to a team approach. All may have different paths, but they all lead to the same summit. There are many options.
Ben Walker is COO at ManageMen, Inc., a leading cleaning industry consultancy specializing in training, transitions, auditing and educational materials. He can be reached at ben@managemen.com.
Disclaimer: Please note that Facebook comments are posted through Facebook and cannot be approved, edited or declined by CleanLink.com. The opinions expressed in Facebook comments do not necessarily reflect those of CleanLink.com or its staff. To find out more about Facebook commenting please read the Conversation Guidelines.