Upon Closer Inspection
Inspection Programs That Focus On Cleanliness
---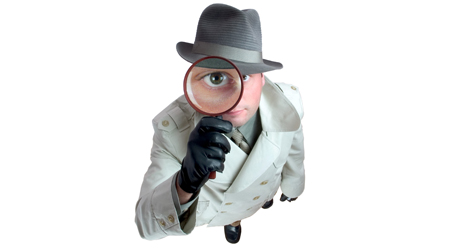 Custodial department inspections have been an important part of the culture in the Salt Lake City School District for as long as I can remember.

In my experience, a good inspection program can help a custodial department in many ways. For one, it gives the employees an opportunity to showcase their expertise. Think about it: Don't you relish the thought of showing your accomplishments and good deeds to your supervisor?

The inspection program also encourages the staff to interact with management to resolve challenges they are facing, or act as a sounding board for new and creative ideas. A good portion of the practices we use in our green cleaning program have actually come directly from innovations by our employees.

Empowering the staff and giving them ownership helps create a successful program. In our department we emphasize cleaning for health and using the most environmentally responsible methods that are practical. In other words, we practice green cleaning.

While keeping our buildings aesthetically appealing is vital, the health of the occupants is paramount. Inspections allow us a clear opportunity to evaluate our processes and chemicals, as well as to receive feedback on what is working and what isn't. They also offer the means for us to better educate our employees and staff on the importance of cleaning for health, and to train them on new processes where needed.


Measuring Clean
You can't manage what you don't measure. Thus, the culture in our department has been one of regular inspections for custodial and cleaning issues in all our school buildings.

Our inspections are always unannounced and can be done weekly, quarterly or any frequency in between, depending on the needs of the building. We will also conduct inspections in the evening hours, while the cleaning is being done.

Consistency is a plus when conducting these inspections. Our custodians know that they can and will be inspected at any time. This helps them keep their edge when maintaining buildings. It reiterates that quality is integral to our custodial culture. And constant inspections provide opportunities for staff to speak face-to-face with the supervisor about issues and concerns they may have.

Regular inspections also guarantee that cleaning issues are dealt with in a timely manner. They provide management with opportunities to look for safety issues, as well. We can spot tripping hazards, fire hazards and other unsafe practices while walking through facilities. We can also detect and correct care of equipment, frayed cords and unsound cleaning issues.

Our inspection program has not been a "gotcha, you're doing this wrong" kind of program. Quite the contrary: Our inspectors are mentors and teachers who assist our custodians in mastering their craft, with the ultimate goal of having our people succeed.

Inspections also identify where training is needed. Following a walk-through, inspectors will sit down with the custodial supervisor to discuss options that can help that building or a specific custodian in bettering their program.
next page of this article:
Defining Cleaning Standards
Disclaimer: Please note that Facebook comments are posted through Facebook and cannot be approved, edited or declined by CleanLink.com. The opinions expressed in Facebook comments do not necessarily reflect those of CleanLink.com or its staff. To find out more about Facebook commenting please read the Conversation Guidelines.