Multitasking Mats
Improving Facility Matting Programs with Manufacturer Guidance
---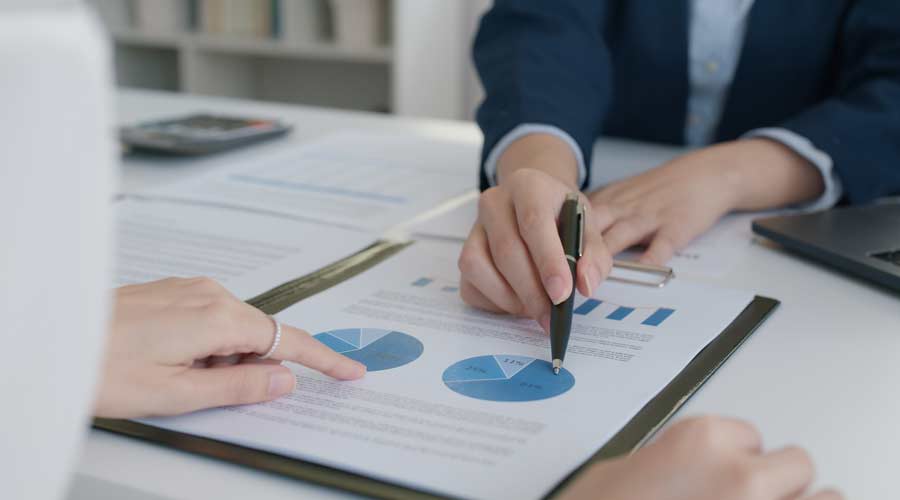 With guidance from manufacturers, facilities are taking their matting programs to task.
Matting protects floors, prevents slip-and-fall incidents and stops moisture and contaminants from entering the building. When it comes to reducing liabilities and labor, matting has hard flooring — and facility cleaning managers — covered. Yet, despite their importance, matting programs are often treated as an afterthought, resulting in the haphazard placement of mats - more of a hindrance than a help.
Manufacturers often refer to this as a patchwork effect or a matting graveyard — lobbies littered with small, overlapping mats that increase trip hazards. This phenomenon is one of the biggest mistakes vendors notice when assessing matting programs, along with an insufficient amount of matting, the wrong type of mats, or even the absence of matting altogether.
"Sometimes it feels like the goal of matting programs has been forgotten, and it becomes less intentional or thoughtless in a facility," says Samantha James, new market development, New Pig, Tipton, Pennsylvania. "It's so important to have a good matting program — not just to keep employees and guests safe but to keep facilities cleaner." 
Making Mats Work
According to manufacturers, there are telltale signs that reveal whether matting programs are working for a facility — one of the most obvious being the condition of the mats.
"Walk around the facility. If mats have frayed or curled edges. Buckles, or imperfections that keep it from lying flat, that's a troublesome sign," says James. "Other signs to look for include mats that jam under doors, shift out of place and get caught in revolving doors. If you're having to tape down a mat, something's not working."
But the mat's condition isn't the only sign of trouble. The condition of the surrounding floors can reveal a lot about a facility's matting program.
"If you see a lot of walk-off contaminants — water, debris or oil that's carried off the edge of the mat — that could be an indication that you need more matting," notes James.
Indeed, insufficient matting is one of the common shortcomings of matting programs, and is frequently addressed during site surveys, according to Alex Villani, director of commercial sales, M+A Matting, LaGrange, Georgia.
"Matting isn't effective if you don't have enough for the number of visitors walking in and out of your facility," he says. "Consider your foot traffic and number of entryways, and make sure you maximize the space you have."
As a rule of thumb, Villani recommends 10-15 feet of matting to capture 70-80 percent of moisture and debris from people's shoes. For high-traffic facilities, such as airports, he bumps that number up to 30 feet to capture close to 100 percent of soil entering the building.
In addition to calculating the amount of foot traffic in a building, facilities need to consider where that traffic is going. Mitchell Saltzman, founder of Proform, Plainview, New York, designs entry matting for large lobbies with a multitude of walk patterns.
"The key is not to ask the people to walk on the mats, but to put the mats where people walk," he says. "Very often, walk patterns are determined by the floor plan. We know where the doors are, the elevator banks and the reception area, and people are heading to those destination points through a lobby."
According to Saltzman, predicting the route people take — that is, the shortest distance between two points — will ensure accurate mat placement. Furthermore, facilities should consider how matting fits into the space.
"Often, people buy a product rather than a system, and the fit is ignored. You end up with mats lying all over the lobby," he says. "They don't look good, and they could represent a safety problem."
next page of this article:
Identifying Optimal Mat Locations