From the Editor: A Cleaning Audit Will Validate Your Efforts
How To Evaluate Your Cleaning Program
---
BY Corinne Zudonyi, Editor-in-Chief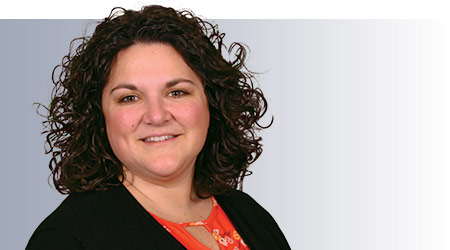 As I sit down to write this, I can't help but reflect on how much change has occurred in the last two weeks. COVID numbers are at lows we haven't seen in a year. Masks for vaccinated individuals have become optional. And facilities are opening their doors once again, hopefully for good this time.
The one thing that hasn't changed is the public's expectation and demand for cleaner and safer public environments. The pressure put on custodial departments remains high, forcing managers to take a closer look at their operations. Now is the time to audit your program.
Whether you have already opened your doors to building occupants or plan to do so in the coming weeks, auditing your program will validate cleanliness and safety claims. You can accomplish this in four steps.
1. Identify where you are at with your program — what you are currently achieving and what you aren't. For example, say the facility has had minimal occupancy throughout the pandemic. To meet Centers for Disease Control and Prevention (CDC) guidelines, you reallocated staff away from floor care programs in favor of increased cleaning and disinfection. Meanwhile, you've also increased your hand sanitizer inventory and you're burning through chemicals, while maintenance on floor and carpet equipment has lapsed. Obviously, this is not sustainable.
2. It's time to define your goals. Using the example above, one goal would be to add regular floor care tasks back into the fold and identify frequency benchmarks. As building occupants return, you'll also want to outline an appropriate schedule for cleaning and disinfecting touchpoints.
3. Get to work. This will determine whether your plans will meet goals or if you'll need to make some adjustments. For example, in order to add floor care tasks, it might be necessary to hire more staff, or look to decrease the frequency of another task that is "cleaning for appearance."
4. Now's the time to develop methods for measuring and tracking effectiveness. There are tools that can help measure cleaning processes, but regular communication with the frontline team can also help. Discuss what's working and what isn't, then adjust. Test process changes and document progress to determine whether further adjustments need to be made.
I've obviously simplified this process for the sake of giving an example, but the steps remain the same. Audits are quite extensive and dive into every aspect of the process, every surface, every staff member and every product. They are time consuming, but the end result is a stronger and more efficient program that will validate the work being done to keep building occupants safe as facilities reopen.