Don't Social Distance Sustainability
How To Be Sustainable In The Days Of Coronavirus
---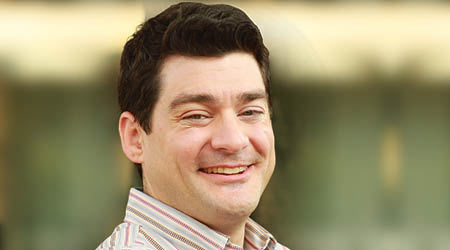 When I was in kindergarten, my elementary school had a morning session and an afternoon session. Having two half-day sessions enabled each teacher to teach twice as many kids in the same classroom space. Our current efforts to utilize buildings with less people in them and more space between them got me thinking about how new elements of sustainability — or at least some new thinking and ideas — will be needed in building operations. As you grapple with evolving procedures, you can still strive to conserve energy, decrease water consumption, reduce waste, and clean effectively with fewer human health and environmental impacts.
Earth
Staggered employee start times could mean that previous rush hour traffic windows shift or disappear. It could also necessitate new signs required to communicate time-specific zones in parking lots and garages. Stair railings and elevator buttons in parking areas might need to be cleaned more often between waves of arrivals and departures. Some of your previous building occupants will likely continue working from home, but buildings still might need to be open earlier or later to accommodate new shifts in work or school hours (e.g., having students split into morning and afternoon sessions).
Consider impacts on your building's solid waste and recycling — a new stream of single-use personal protective equipment, more handwashing and paper towel usage, hand sanitizer dispensers (and cartridges) installed in new places (and drips and spills on the floor beneath them), and more single-use food and drink packaging from restaurant carryout.
Air
Your building's HVAC operations may need to be adjusted, perhaps by eliminating recirculation of conditioned air or increasing the introduction of outside air. If higher minimum efficiency reporting value equipment filters are recommended, there will be an increase in filter change frequency. All these changes to help reduce airborne virus transmission can increase HVAC operating costs, even with fewer people inside to cool or heat.
Leaving doors open reduces touching but can change airflow patterns, lose conditioned air and raise security concerns. For areas like elevators, where distancing and air exchange are especially difficult, perhaps new signage or reducing the maximum operating weight could help promote desired behaviors at the expense of longer waits (six feet dots in the lobby?) and more elevator trips.
Water
One strategy for restroom distancing is taping off every other sink and urinal, which might result in longer waits or lines outside restrooms. Also, do you need to upgrade older faucets and flushometers to touch-free models or lower flow rates?
What's the procedure for flushing standing water from pipes when reopening buildings, areas or fixtures that have been closed for long periods? If drinking water fountains are shut off and break rooms closed, will occupants bring more canned and bottled beverages into your building to fill recycling bins?
Preparation
Undoubtedly your staff will be cleaning more often. Scheduling enough staff and maintaining sufficient supplies might require extra efforts. Staff training will be even more important, both to help ensure your staff protects themselves and to keep abreast of the best practices for cleaning and disinfecting as new virus information comes to light.
You've always known your staff was essential to a safe and healthy facility, but take advantage of these trying times to make sure it's more widely appreciated. And make sure they know it, too.
Mark Petruzzi is Green Seal's former senior vice president of Outreach and Strategic Relations. He's in his third decade of striving for more sustainable purchasing and operations by using his engineering powers for good. He can be reached at friendlygreenguy@gmail.com.
Disclaimer: Please note that Facebook comments are posted through Facebook and cannot be approved, edited or declined by CleanLink.com. The opinions expressed in Facebook comments do not necessarily reflect those of CleanLink.com or its staff. To find out more about Facebook commenting please read the Conversation Guidelines.