Understanding the Cost of HAIs
How Cleaning Crews Can Mitigate HAIs
---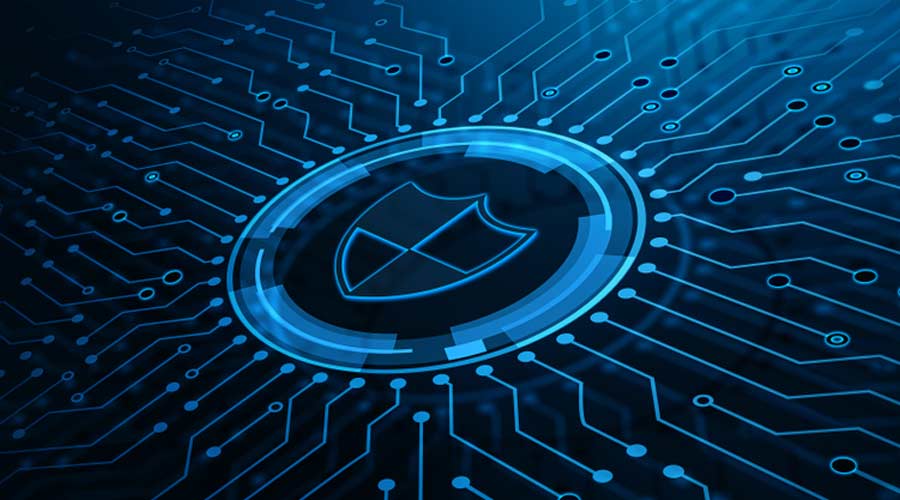 Healthcare Acquired Infections (HAIs) are infections that people acquire inside a healthcare facility. Also known as nosocomial infections, HAIs occur in all care settings — from hospitals and surgical centers to ambulatory clinics and long-term care facilities. Avoidable, unfortunate and costly, HAIs have been on the rise since the COVID-19 pandemic, with new data showing double-digit increases.
The Centers for Disease Control and Prevention (CDC) estimates that 1 in 31 hospital patients and 1 in 43 nursing home residents has an HAI. Those numbers add up to an estimated 1.7 million infections and 99,000 associated deaths each year.
"That's 271 patients dying daily," reports David Trinks, CEO, Trinks Consulting Group, Franklin, Massachusetts. "It's an insane figure, like a jet liner crashing every single day."
Unfortunately, experts predict it's only going to get worse.
"As we get more control over heart disease and cancers, HAIs may emerge as the major cause of fatalities by 2050," predicts Dr. Charles Gerba, microbiologist and professor of virology in the Department of Environmental Science at the University of Arizona.
Trinks agrees, saying that the World Health Organization (WHO) reportedly expects antibiotic resistant infections to be the leading cause of death by 2050.
This grim reality of HAI's places a huge burden on patients who now must recover from a secondary infection — or die trying. The load is doubly painful considering most HAIs can be prevented with proper procedures and protocols. Because they are mostly preventable, treatment is not covered by public or private insurance. That means healthcare facilities are responsible for the cost of HAIs.
"You're looking at $28-$33 billion to the U.S. health system a year," says Trinks.
With the liability being potentially significant, much of the responsibility lands with frontline environmental services (EVS) crews. By understanding both the severity of the pathogens, how they originate, and how they can best be cleaned on a variety of surfaces, healthcare facilities can at-minimum mitigate how many HAIs spread.
Categorizing HAIs
HAIs fall into distinct categories. The most common, according to ‌Gloria Strauthers, CEO, Exodus Management and Consulting, LLC, Statesboro, Georgia, is a catheter-associated urinary tract infection (CAUTI). This is caused by unwanted bacteria, fungi, viruses, or other pathogens introduced into the body when a catheter is inserted.
Unfortunately, Strauthers has personal experience with this HAI, which she shares in her book, Cleaning for Health: The Emerging Pathogen Threat.
"After giving birth to my second child, I acquired a catheter-associated urinary tract infection," she writes. "Those first few days of my son's life were grueling. I was simultaneously recovering and suffering."
Hospitals don't like it either. A single CAUTI can cost between $5,000 and $10,000 to treat, according to a presentation from CleanHealth Environmental. Meanwhile, Methicillin-resistant Staphylococcus aureus (MRSA) can cost $35,000 to $60,000 to treat, while a C. diff (Clostridioides difficile) can rack up between $18,000 and $90,000.
Some groups unfairly suffer more HAIs than others. Strauthers points to research from Clean Hands suggesting that minoritized patients experience higher rates of HAIs than their white counterparts.
"Their independent research found that unconscious bias contributes to 'longstanding patterns of unequal treatment, including minoritized patients receiving less attention from nurses….' This unequal treatment may contribute to an increased prevalence of HAIs in certain populations," she says.
Finding the source of individual infections can be tricky. Hospitals are complex systems filled with patients in varying health, a steady stream of staff, contractors and visitors, all of whom add to the bioburden.
Pathogens end up everywhere; on floors, counters, door pulls, the curtains around the patients' bed, and more worrying to Trinks, "the buttons on the vending machine and the edges of chairs. Nobody cleans there," he says. That's a problem because, Trinks adds, "between 20 and 40 percent of HAIs are caused by cross-infection from healthcare personnel who touched an infected patient or a contaminated surface."
next page of this article:
Best Practices, Equipment for Minimizing HAI Damages