The Science Of Green Cleaning
Growing A Green Cleaning Program
---
BY Patrick Pizzo, ABD, MBA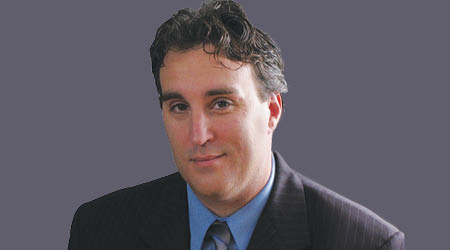 This is part three of a three-part article.

We use products for cleaning that are designed to avoid VOCs, which has led us to using peroxide-based products and ionized water. Peroxide-based cleaners off-gas oxygen, not VOCs; and ionized water reverts back to water, which does not produce VOCs.

All of our custodial staff has access to a range of products, with a product identified for each task. For example, microfiber products, used after applying a surfactant, remove soil instead of distributing it across a surface, which would affect IAQ.

Training is also routinely provided to instruct on the best procedure to use approved products based on the findings of our testing program.

That training includes the proper use of disinfectants because there are different disinfectants for different needs. For example, a disinfectant using silver ions has worked better for us than a chemical benzalkonium chloride containing product for routine disinfecting, and also happens to be a green product. Also, bloodborne issues require a product with the appropriate kill claim, so we use the best available product based on the Safety Data Sheets and evaluated dwell time. Always, to effectively disinfect a surface, it must be cleaned first and then disinfected; to do otherwise is ineffective. Cleaners clean and disinfectants disinfect, so we use each product as needed, in the quantities needed.

Products used in our schools are limited to choices from an approved list for which we have Safety Data Sheets on file in accordance with the law. Random products brought in from alternative sources are not permitted, according to our procedure.

Floor chemicals are limited on terrazzo surfaces, as a diamond pad is a more effective solution from the perspective of appearance, cost and indoor environmental impact. The wax used on tile floors in East Meadow does not contain styrene and is maintained by a different procedure than traditional wax, which reduces labor, impacting the bottom-line cost. Non-styrene containing wax also removes another petrochemical from the built environment and has a positive impact on IAQ.

Treatments for healthy lawns and weed prevention are addressed through organic and mechanical solutions. Organic treatments treat the soil; traditional treatments destroy soil chemistry. We apply organic treatments, which — once damage caused by traditional petrochemical applications is reversed — provide a superior result at a reduced cost. We have also found that natural grass, when treated organically, is a better choice for student health than natural with traditional lawn treatments or artificial turf.

In the end, cleaning for health produces the best results because it follows the science — using the correct approach determined by the identified need. The concept of green cleaning is laudable, but should be accomplished as the inevitable result of doing an effective job, not as a means to an end. We use the most effective approach, and thankfully that approach happens to also be green.

PATRICK PIZZO, A.B.D., M.B.A., is Assistant Superintendent for Business and Finance at East Meadow Union Free School District in Westbury, New York. He is also a Lecturer at Hofstra University School of Continuing Education, a founding member of Healthy Schools Campaign's National Green Cleaning Schools Leadership Council and holds a position on the Scientific Advisory Board for The ChildSafe School.
previous page of this article:
Improving Cleaning Process And Procedures