Faces of the Frontline
Faces of the Frontline Honors Brian Saas, Pickerington Local School District
---
BY Jackson Silvanik, Managing Editor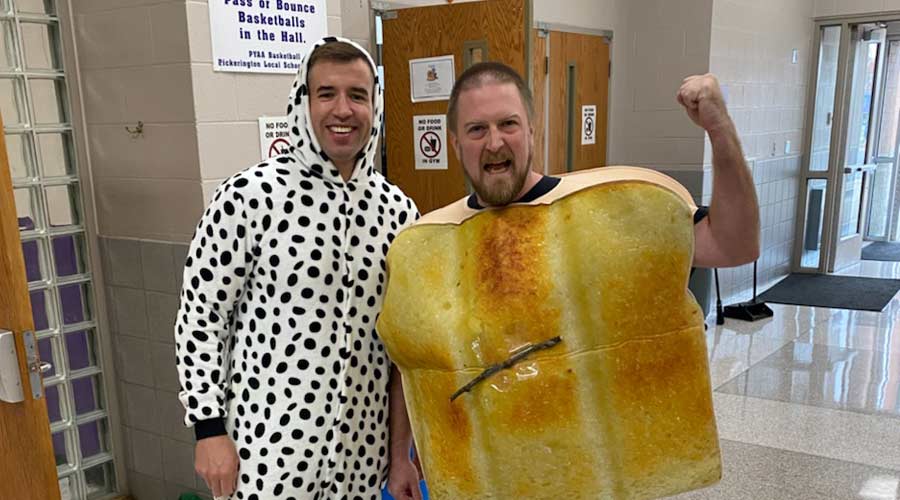 When it comes to motivation and encouragement, Brian Saas is practically a walking seminar. As the head custodian and supervisor of two second-shift custodians at Tussing Elementary School in Reynoldsburg, Ohio, Saas is uniquely familiar with the ups and downs of cleaning jobs that can be isolating and quiet. Saas, though, is none of those things. He is constantly inspired by the energy and enthusiasm of the students that come through the building each year and takes special care to make a strong positive impression on teachers, students and coworkers.
Repeatedly, his supervisor notes, Saas has gone above-and-beyond when it comes to putting the needs of the district first. He works overtime in other buildings when events are scheduled. He changed shifts to help address challenges brought on by labor shortages. And he gives other employees the opportunity to fill in for him when the demands of the job require his assistance elsewhere, providing valuable trust and experience to employees so they feel valued.
"Whenever I am looking for someone's input on cleaning procedures, products or new ideas, I share them with Brian. He gives an honest, non-biased, intellectual and factual analysis," remarks Anna Ziebel, the supervisor overseeing the maintenance, grounds and custodial departments for the Pickerington School District.
She adds that Saas has got a keen eye and is always proactive about handling situations before they get too problematic. For example, when he spotted potential mold growth during a period of carpet cleaning, he identified the cause of the problem, found a solution and changed the entire process to prevent future issues from coming up once the problem was eradicated.
"He had a different career before working at the schools, but he came to us saying he always wanted to be a custodian," says Ziebel. "He subbed for us for a while, then got a full-time position and is now a head custodian. He is so smart and dedicated and reliable, and he's got a great sense of humor."
Saas's professional journey is exactly what employers love to see — eager to learn, quick to master the ins and outs, and happy to share that contagious energy with staff around him.
As custodians know, a summer break for students means more chances to tackle issues within the facility. Saas conducts a deep clean of the building and tackles a variety of plumbing and lighting repairs, performs yard work and helps the principal manage daily operations for the duration.
Working hard can also mean having a good time — and the impact Saas makes on supervisors, coworkers and students is unmatched.