Interim Carpet Maintenance
Experts Discuss, Debate Interim Carpet Care
---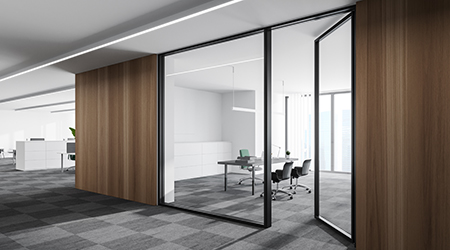 The general concept of interim carpet maintenance, typically a stopgap measure between daily vacuuming and annual deep cleaning, makes perfect sense. Carpet technicians use a low-moisture system to restore appearance and refresh carpet fibers. The process improves the look of carpet without the labor, downtime, costs, and hassle of hot-water extraction.
Designed by a team "of carpet manufacturers, carpet cleaning equipment manufacturers, and professional carpet cleaners," according to Paul Tucker, communications coordinator for the Carpet and Rug Institute, interim carpet maintenance is about removing soils to make carpets look good and extend their useful life.
It shouldn't be controversial, yet experts and industry stakeholders remain divided on appropriate equipment, methods, or if the process is even beneficial at all.
What Is It?
Interim carpet maintenance is just that, an in-between process designed to refresh soft flooring.
"It's like running your car through a car wash," says the self-described "analogy guy" Bill Luallen, technical director, IICRC CCMT Tac chair, XL North in Fall River, Massachusetts. "You don't do it when the car is filthy. You do it to maintain the look."
To further extend the metaphor, he likens the deep restoration of hot-water extraction to auto detailing or, "washing and waxing the car by hand."
Cleaning department managers interested in interim carpet maintenance will be faced with a variety of machines and chemistry choices to select from. These include "absorbent pad — also known as bonnet — absorbent compound, dry foam, and over the last decade, encapsulation cleaning," according to Bill Yeadon, director of customer education at Jon-Don in Roselle, Illinois.
While there are differences, the basic process remains the same. Technicians must first thoroughly vacuum carpets to remove dry soils, apply diluted chemistry and allow to dwell, use equipment to agitate the solution, and let it dry. Finally, techs vacuum everything up. That last vacuum is an important step that should not be missed.
"A lot of people want to skip that final vacuuming step, but it should be done," says Luallen.
The result is carpet that looks good, smells fresh, and is free of any sticky residue that might accelerate re-soiling.
next page of this article:
Selecting Interim Carpet Care Equipment
---