Master Your Mopping System
Experts Analyze Mopping Options
---
BY James DeGraff, Associate Editor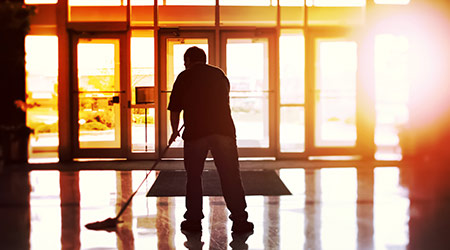 While recent priorities as a result of the pandemic have shifted to the cleaning and disinfection of touchpoints for many facilities, the importance of an organized and effective mopping system hasn't gone away. Consequences of unkempt floors range from aesthetic complaints from building occupants, and can extend to the more serious end of the spectrum when cross-contamination becomes a threat.
To help facility cleaning managers determine which mopping system is an optimal fit, Facility Cleaning Decisions contacted representatives from five industry manufacturers to get their perspective. Topics of note included microfiber benefits, various advantages to mop heads, practicalities for onboard dispensing setups and more.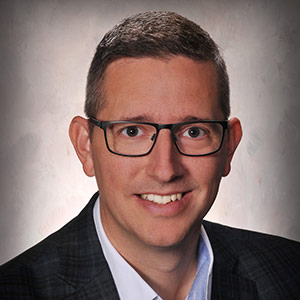 Kim Sachs
Global Product Development Leader
3M
St. Paul, Minnesota

Christopher Meaney
Vice President of Sales and Marketing
ABCO
Miami
Mark Wiencek
Lead Microbiologist
Contec, Inc.
Spartanburg, South Carolina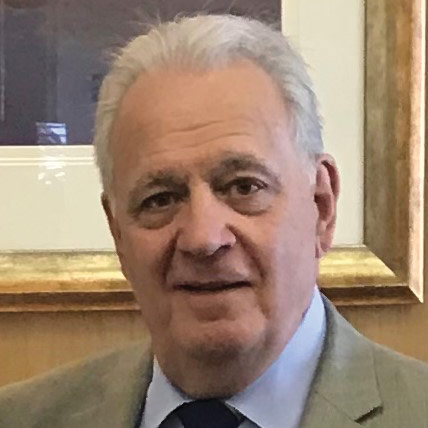 Bill Bouras
Senior Director of Sales-West
Nexstep Commercial Products, Exclusive Licensee of O-Cedar
Paxton, Illinois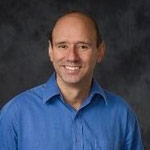 Andres Lelarge
Commercial Director
Vileda Professional
Aurora, Illinois
What types of applications are best suited for cotton string mops and which for flat mops?
Meaney — Conventional wet mops (cotton & blended looped) are suitable for most walkway surfaces with the exception of floors coated with traction improvement treatment that includes a "grit" additive that will pull apart fibers, this will also affect the integrity of microfiber mops. Microfiber use is more prevalent in healthcare and residential nursing home settings, and most opt for color-coded and launderable options compared to conventional wet/dry mops. Microfiber wet mops would not be suitable in most foodservice settings as oils will mat the microfiber — making it inefficient and, by default, spread grease/oils across floors and contribute to slips and falls. Natural fiber mops will break down in landfills once discarded. Microfiber mops will not degrade, but fibers get loosened or damaged with use and laundering once the effluent is discharged. Those fibers end up in rivers, oceans and eventually in sea life; and are eventually re-introduced into the human food chain.
Lelarge — It depends on customer groups, areas, seasonality and if they have a laundry system in place. Healthcare, for instance, should be more suited for flat mopping across hospitals and long-term care facilities. If they have a laundry system in place — in-house or outsourced — it makes more sense to use flat mopping. Advantages to flat mops include cost-in-use and more reuses (500-900 washes), allowing a lifespan that can extend around 3 years depending on frequency and location. Compared to string mops (30-50 washes on a synthetic mop) durability and laundry is almost out of question, especially for cotton. These mops will be washed in the janitorial room only. Industrial facilities might get into string mops instead for convenience-coverage-cost (per use, not per cycle). Seasonality please a role, as in areas with strong winter, it is recommended to have a string mop in entrances to capture debris/salt.
Bouras — Cotton string mops are used on all types of floors, concrete, smooth tile. Microfiber flat mops can be used on most smooth floors, but will not clean super aggressive floor surfaces.
Sachs — Cotton string mops are best suited for uneven floors or when large amounts of liquid are required to saturate the surface. Flat mops, on the other hand, are best suited for regular floors and in instances where liquid control and quick dry times are desirable.
Wiencek — Cotton string mops are best used for adsorbing large spills and bodily fluids, or for applying large volumes of chemicals such as strippers or degreasers. They also can be somewhat effective for cleaning some textured surfaces or deep grout lines. Microfiber flat mops don't absorb as much liquid as string mops, but they are much better at removing dust and dirt, and for laying down a consistent amount of solution onto all types of floors.
What are the key indicators that cotton string mops need to be replaced?
Sachs — The key indicator is their appearance. Old, inefficient string mops will not appear clean after laundering and will show signs of wear and decay, such as shedding and fraying.
Wiencek — You know it when you see or smell it. However, by the time a string mop is discolored, shedding loose fibers or has developed a sour smell, it is already heavily contaminated with debris and germs. This can lead to poor cleaning performance, neutralization of disinfectants and increased risk of cross-contamination.
Bouras — Cotton mops will pill and turn almost black with use. At that time, they need to be changed out.
Meaney — Mop longevity is dependent on fiber content. Cut-end mops have a life cycle of 7-9 days depending on frequency of use and soiling conditions. Looped mops on the other hand have a longer in-service period, especially if launderable.
Lelarge — The market is switching from cotton string mops to synthetic string mops or flat mops.
What are the key differences in microfiber string mops compared to cotton string mops?
Lelarge — Microfiber string mops provide good performance compared to cotton. Cotton has higher absorbency, but they have linting and the odor is stronger. Aesthetically speaking, they look dirty as the majority of cotton mops are white, while synthetic can be dyed.
Sachs — Microfiber string mops, in comparison to cotton string mops, will provide a more uniform application of liquid and cleaners. They will also provide more consistent wiping and cleaning of a surface. Overall, there is better cleaning performance with less liquid required when using a microfiber string mop.
Wiencek — While the string or tube microfiber options have all the advantages of microfiber flat mops, they can be quite heavy when fully saturated. Compared to cotton mops, microfiber mops also are more difficult to reuse after laundering because the microfiber does not readily let go of entrapped debris.
Meaney — Most cotton mops are natural fiber content dependent on material blend. Some styles complete a zero-waste cycle when textiles are repurposed into wet and dry mops for everyday use. Microfiber is synthetic, not biodegradable, and microfiber particle pollution — both airborne and present wastewater effluent — is becoming a topic of concern for human health and safety.
Bouras — Microfiber is an all-synthetic material that cleans and holds dirt better than cotton material. Microfiber mops will last longer and can be washed by machines easily.
What are the strongest financial or functional benefits to microfiber mops?
Lelarge — Overall performance is the key benefit in regard to coverage, water release, water absorbency, dirt release and dirt captured. For microfiber flat mops in particular, additional benefits include cost-in-use, being launderable across many cycles, and ergonomics as the weight of a string mop compared to a flat mop is gigantic. Sick leave, back pain and other injury-induced setbacks will be reduced dramatically by switching to microfiber flat mops.
Meaney — The most common benefit is the reduction of cost in chemical consumption due to less water required when in use.
Wiencek — The financial and functional benefits depend on many factors — and whether one is comparing laundered microfiber or cotton mops vs. disposable microfiber. Re-laundering microfiber mops can be more expensive than cotton because the mops must be processed separately from other textiles and often require special laundering conditions. Otherwise, the microfibers can be damaged or clogged after a few cycles, resulting in poor cleaning performance. Relaundered vs. disposable microfiber involves a different analysis, as with disposables, you only pay for what you use.
Bouras — They last longer and will clean more thoroughly.
What is the difference between polyester and polyamide microfiber?
Sachs — When considering material choices, you must consider "quat binding," which is the interaction of the material with common disinfectants. The active ingredient in your disinfectant can chemically attach to the microfiber and reduce the concentration in the liquid that is being delivered to the floor surface for disinfection.
Meaney — Usually wear signs such as fraying are good indicators, plus some manufacturers cap the number of launderings before indicating replacement. The bigger concerns today are the high concentrations of microfibers in wastewater treatment facilities originating from laundry grey water, which is then pumped eventually into rivers, oceans and consumed by sea life.
Lelarge — Polyamide tends to absorb more water than polyester. A ratio of 80 percent polyester and 20 percent polyamide allows for a good mix of the two.
Wiencek — There are currently only two types of microfiber used in cleaning textiles: extruded polyester microfiber and split microfiber — composed of approximately 80% polyester and 20% polyamide filaments. The polyester-based filaments of both types have edges that grab and hold particles better than larger, round fibers. It is possible to make smaller filaments from split microfiber than with extruded, but it requires a chemical or mechanical splitting process and adds to the cost. Also, residual polyamide in mechanically-split microfiber can bind cationic quat-based disinfectants.
Bouras — Microfiber is a blend of those two fibers.
Can launderable microfiber pads continue to be as effective as disposable options?
Wiencek — Yes, but the effective lifetime of a relaundered microfiber mop depends on its quality and the laundry conditions. The laundry (for an in-house or third-party facility) must consistently balance the conditions required by the CDC and other industry guidelines to decontaminate the mop pads — as opposed to the care instructions on the pad label if it has one. Repeated use and laundering will accumulate damage to the delicate microfibers, but it is difficult to predict which individual pads will still clean effectively through 20, 50, 100 or more cycles.
Lelarge — Launderable microfiber pads can be as effective as disposable options if they remain consistently protected room-to-room and in-and-out of laundry. Disposable pads make it easier to reduce cross-contamination, but they also come with a higher cost compared to launderable microfiber. Certain areas such as operating rooms and ICU'S should have disposables.
Bouras — Launderable microfiber will always be effective, if the facility launders them properly. For some locations, disposable microfiber makes more sense.
Sachs — Launderable microfiber pads can be as effective as disposable options. Many microfiber mops show great durability even after more than 300 laundering cycles. The primary concern we see with laundering is that the process may not eliminate some potentially harmful microbial contaminants such as Clostridium difficile (C.diff) spores.
Meaney — Disposable options have a lower cost buy-in, but users must be aware of when to replace them based on the square footage being serviced as they can be easily damaged on rough edges. Reusable microfiber requires closer monitoring compared as disposable options when it comes to fiber wear and laundering requirements.
What are some of the main indicators of damaged microfiber?
Bouras — Damaged microfiber will become hard to the touch and not absorb very well.
Sachs — When assessing microfiber, it is important to look for sewn seams breaking down or worn-down loop attachments that can affect attachment to the mop tool.
Meaney — Usually wear signs such as fraying are good indicators, plus some manufacturers cap the number of launderings before indicating replacement. The bigger concerns today are the high concentrations of microfibers in wastewater treatment facilities originating from laundry grey water, which is then pumped eventually into rivers, oceans and consumed by sea life.
Lelarge — Watch for decreased mopping performance and the visual appearance of the mop, particularly strings or fibers that have deteriorated. Dye is not an issue as after many laundries, it would be normal to have fading. As long as the mop maintains fiber construction, it should last a long cycle. Shrinkage parameters should be established. After 200 or more washes, mops could have a reduction in performance.
Wiencek — As the name suggests, the physical condition of individual microfibers cannot be observed without a microscope. However, visible clues that indicate damage or compromised products include fading or tattered edges and stitching. Mops that have not been properly decontaminated and cleaned during the laundering process often contain foreign fibers or debris entrapped in the mop and exhibit a characteristic musty odor.
What are the benefits to onboard dispensing options?
Meaney — Dispensing mop systems are lighter weight when using solutions. Challenges with onboard dispensing setups center on deep cleaning results, especially when it comes to minimizing residual soils on certain floor surfaces that would negate savings due to restorative cleaning costs.
Sachs — Onboard dispensing systems can positively impact ergonomics, efficiency and control of the application. Liquid bottles that attach to tools or backpack systems can help prevent the strenuous bending, lifting and wringing that can occur with non-dispensing systems. They can also help mitigate frequent trips back to the cart or bucket system to retrieve more cleaning solution. Bottles can also be sized for the application (i.e. patient rooms) where one mop pad and one bottle are required to clean a space before being swapped out to prevent cross-contamination.
Wiencek — These options can limit waste of cleaners and disinfectants, saving costs and preventing floors from becoming sticky from over application of chemicals. Onboard dispensing also can help extend the coverage of areas that can be mopped from a single saturated mop pad.
Do different types of mop handles and their varying lengths and weight provide better maneuverability, ergonomics or efficiency for different jobs?
Sachs — There are a variety of mop handles with varying lengths and weights on the market. Their acceptance and usage are generally due to customer preference. Customers may choose smaller and shorter mops for maneuverability, while others may choose larger mops for added efficiency in cleaning larger areas. Ergonomics are dictated by the choice of mop, but several tool designs can help offset chief ergonomic concerns.
Meaney — Handle lengths make a big difference as it relates to user height, and it influences effective cleaning along with repeated actions — which can contribute to user fatigue. A 48" handle will be best suited for some, while 54" or 60" lengths work better for others. In most cases, price has made a difference in the past along with the selection of wide or narrow band mops. The trend recently has been migrating to "no touch" options in which the mops in-use will have a threaded connector, minimizing hand contact when changing out a soiled mop head.
Lelarge — Professionals use a minimum of 54' inches, minimum, and commonly 60 inches — as it gives good reach and is ideal for ergonomic reasons. Forty-eight-inch consumer products are better suited for shorter users. In general, a mop handle that extends from the floor to one's chin works best.
Wiencek — It mostly depends on the job you are doing and the surface you are working on, but generally speaking, lighter equipment and ability to change mop pads with minimal force and handling is preferred. The best options often can be determined from staff engagement surveys, reviewing employee compensation claims and monitoring of compliance.
Bouras — Length of the handles, ease of putting the mop onto the handle and releasing the dirty mop are the most important factors. The lighter the handle, the easier it is to use without tiring quickly.
How important is color-coding in a floor care program?
Sachs — The importance of color coding depends on the degree of control required for the situation. If adequate standard operating procedures exist, color coding may not be required. In other instances, color coding can be helpful when specific mop colors are tied to specific applications and all users are properly trained to understand the designation.
Meaney — Color-coding has evolved to a prominent role compared to the development of Hazard Analysis Critical Control Point (HACCP) programs originally designed in the food processing segment. Healthcare is a critical market for color-coding to reduce the spread of contaminants such as bacteria and viruses in critical care areas, especially when dealing with patients with compromised immunity. In addition, color-coding in foodservice — restaurants in particular — minimizes the transfer of grease and oils from kitchens to dining areas and reduces slips and falls. Color designation for restrooms isolates the transfer of biological contaminants into other areas of the facility.
Lelarge — Color-coding allows us to separate areas. Mops are on the market with a tag to identify, for instance, that blue will be used in regular rooms, red in restrooms, yellow for food areas, etc.
Wiencek — If you are in a healthcare environment and have specialized areas, it's important to color code reusable mops to make sure those mops are only used in those areas. However, maintaining separation of products by colors throughout a laundering process is difficult, time consuming, and requires frequent auditing.
Bouras — Color coding is important to segregate the use of mops to designated areas. By using color coding, you can limit cross contamination.
Disclaimer: Please note that Facebook comments are posted through Facebook and cannot be approved, edited or declined by CleanLink.com. The opinions expressed in Facebook comments do not necessarily reflect those of CleanLink.com or its staff. To find out more about Facebook commenting please read the Conversation Guidelines.