Leadership Lessons Learned
Experience Teaches Leadership Lessons
---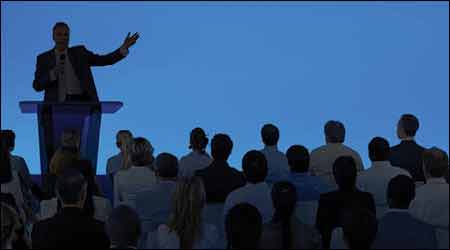 Over the last 11 years, I have had the privilege to be part of a forward-thinking team that has set their sights on children's health initiatives. As the assistant custodial supervisor at Salt Lake City School District, Utah, my team and I have been able to develop our integrated pest management (IPM) program into one that has been nationally and internationally recognized. We also launched a green cleaning and recycling program that has been acknowledged nationally. These achievements are a result of a very unique perspective on custodial leadership.

My career in this industry began at the age of 14. After attending my high school classes, I would walk three miles to the neighborhood elementary school where I would spend the next three hours emptying trash and vacuuming classrooms. This was my routine for four years.

After graduating high school, I made the decision to work full-time for the school district. I signed on for the evening shift as a custodian at one of the high schools.

Back in those days, I never really thought that this would be my career; it was just a job until something better came along. But 15 years later, I found myself still working in education and named head custodian of my own elementary school, where I spent the next seven years.

As my career progressed and I became the head custodian at the high school, I began to see opportunities to make a difference in the learning environment for the educators and students within my building. It was also at this time that our school district started a new program to deal with pest activity in the buildings. This was my introduction to IPM and the needs that existed inside the schools.

These experiences were exactly what I needed when I moved into a district-wide management position. It was here that I had the opportunity to have a positive impact on the employees who were cleaning our buildings.
next page of this article:
Leadership Tips From A Managers Perspective