Five Insights Into Cleaning Management
Engage Cleaning Staff For Operational Insight
---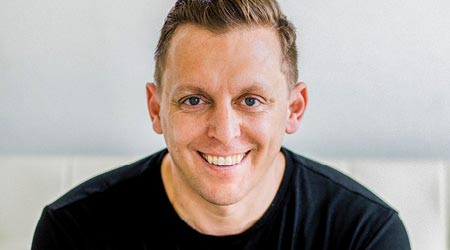 Last year was a wild one. I spent more time consulting than I had in about five years. On top of that, I pushed myself out of my comfort zone and spoke at a few professional networking events. It was busy, but I made a lot of new friends, shared a few war stories and even a few tears. I also noticed that I was working with new managers. Most weren't new to management roles — rather they were new to the professional cleaning world.
One night, in the midst of a training exercise that I was leading, a new colleague pulled me aside and said, "I'm always surprised by how complicated it is to run a cleaning operation." Naturally, that piqued my curiosity, so I asked her to explain. She continued, "The management skills I've learned in my previous roles prepared me well, but there are some things that could have helped me better prepare."
Without hesitation, I pulled my notebook out because I knew I was in for some solid insights. What she gave me was worth sharing: Get your hands dirty. As a new cleaning manager, do not shy away from doing actual cleaning work. No matter the size of the operation or how many people you have on staff, you'll probably have to do some cleaning. Whether it's due to vacancies, a flu outbreak or the Iron Maiden reunion tour, at some point you'll be down people and the work will need to get done. Understanding the work that your crews are performing will give you a wealth of perspective.
You may think cleaning is easy. It isn't. Regardless of what tools, chemicals, equipment or cleaning process your operation is using, cleaning is physical work. It is one of the job categories that still relies heavily on human propulsion. Not only that, if you're running a large operation, time can be of the essence — or your worst enemy. If you've never cleaned professionally, ask your veteran workers to show you what their daily workload entails.
Make organization a priority. One of the most common laments for new managers is they feel as if they've inherited chaos. Complaints, projects, purchase orders, equipment failure and personnel issues pile up and they do so quickly. Start with what you can control: your office, cleaners' work areas, logistics (equipment, storage and laundry spaces, paper pantries, etc.).
Develop a strategy before you apply tactics when implementing change. This was an interesting point for me because I've spent most of my adult career misunderstanding the difference between strategy and tactics. Strategy is the overall goal/desired outcome. Tactics are the actionable steps/methods to achieve the goal. No matter how well you plan or prepare, the human factor of custodial work dictates that resistance to change will happen. It will surprise you and you must be able to adjust the tactics when it does.
Training and education materials related to custodial work are abundant and can be confusing. Historically, training materials that focus on cleaning are mainly vendor driven, meaning they're mostly focused around the use of products. Cleaning operations have relied on distributors/manufacturers for training of their staff for longer than I've been alive. Although many distributors have knowledgeable training staff, some do not. It's important to choose wisely and remember that there are end user events dedicated to putting you in touch with other professionals who have gone down the path before.
Ben Walker is COO at ManageMen, Inc., a leading cleaning industry consultancy specializing in training, transitions, auditing and educational materials. In addition to his consulting work, Walker is the author of ISSA's best-selling book: 612 Cleaning Times and Tasks. He can be reached at ben@managemen.com.
Disclaimer: Please note that Facebook comments are posted through Facebook and cannot be approved, edited or declined by CleanLink.com. The opinions expressed in Facebook comments do not necessarily reflect those of CleanLink.com or its staff. To find out more about Facebook commenting please read the Conversation Guidelines.