Leadership: Exceeding Your Comfort Zone 
Embrace Challenges to Grow as a Leader 
---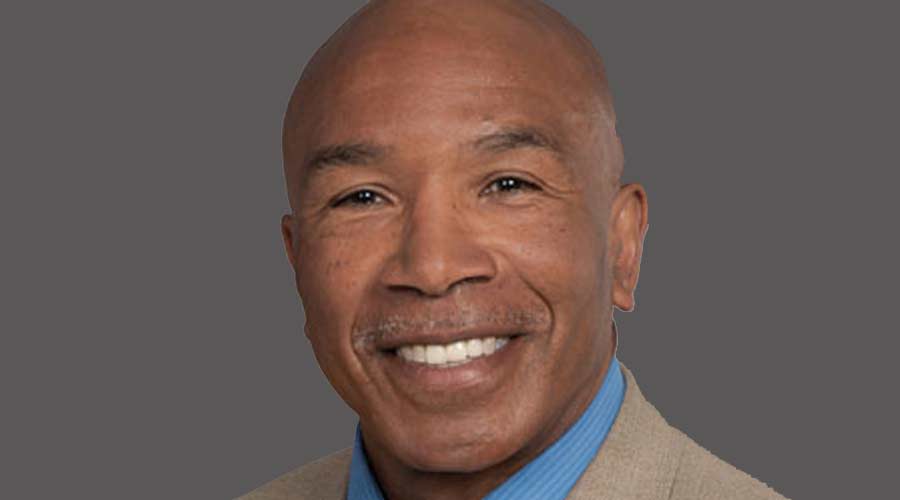 As I spend time reflecting on my career and life choices, my thoughts wander through the journey of the professional chances that I took — and the ones that I didn't. One thing that stood out is that my professional opportunities are closely connected to my willingness to step outside my comfort zone.
Often when we step into an uncomfortable zone, we are subconsciously accompanied by an inner voice; there's a feeling of uncertainty, and we can place ourselves away from a new opportunity for growth. Are we afraid to fail or are we afraid to succeed? Can we not find comfort in both of those experiences regardless of failure or success?
As a senior in college, I held a part-time, entry-level position in Central Supply at Emmanual Hospital, and boldly applied for a supervisory position in Environmental Services with zero supervisory experience. Despite a lack of understanding on how to clean anything outside of my apartment — let alone a hospital — I placed myself in an uncomfortable zone and convinced myself I could do the job if given the opportunity. To my relief, the director saw something in me and offered me the position.
I soon found myself leading a cleaning team that had knowledge and skills that surpassed my own. Meanwhile, I was forced to accept the whispers about my lack of experience. Comments such as, "He probably has never even buffed a floor or cleaned a patient room," were all too common.
I vividly remember that my comfort zone was nowhere to be found, but by accepting the realities and humbling myself, I chose not to cover up my shortcomings. Consequently, I eventually won the respect and acceptance of the team. I grew to be comfortable in my once uncomfortable zone.  
I attribute this early professional experience as the crucial step to a long and rewarding career in the cleaning industry. Was I afraid of failing? Yes! As I developed professionally, however, I continued to accept my shortcomings and strengths, and they became my building blocks of growth.
Still, while I have stepped outside of my comfort zone plenty of times, I realize now that my fear of failure likely kept me from further professional growth — based on my decisions to not explore other opportunities. It makes me wonder how many opportunities I missed because I didn't think success was possible.
I have learned and conditioned myself that if I am going to evolve and grow, then I need to leave my comfort zone on occasion and abandon the notion of failure. 
I did this just recently by attempting to summit Mt. Kilimanjaro with my wife and daughter. We trained and prepared as best as we could, but during the climb my left hip got very angry and slowed me considerably. On the fifth day, before attempting the summit, I faced the reality that I would not reach the peak. At noon, my wife and daughter still had a chance and went ahead without me. I spent the next several hours hiking up steep terrain and seeing sights that not many people get to experience — but was still disappointed that the summit remained out of reach.
While the initial goal wasn't met, the positives that still came from taking the chance allowed me to redefine what "failure" is. I was sharing a once-in-a-lifetime experience with my wife and daughter. Even at my age, I had climbed to over 17,000 feet over a six-day timeframe. We had shared moments of laughter, celebrations, and felt a strong sense of accomplishment.
With those accomplishments in mind, I now firmly believe that failure only occurs when you don't make an attempt.
The strength that it takes to be willingly uncomfortable is just that — uncomfortable. But once we place ourselves in an uncomfortable situation, we open up a world of opportunities that allow us to experience an enriched life and career.
It's like Neale Donald Walsch once said: "Life begins at the end of your comfort zone."
Gene Woodard, R.E.H., spent more than 45 years in the cleaning industry, retiring as the director of building services at the University of Washington, before which he spent almost a decade at Emanual Hospital in Portland, Oregon. Gene was also a founding member of the Healthy Green Schools & Colleges Steering Committee and served for many years as an advisory board member of Facility Cleaning Decisions magazine.