Refocusing on the Restroom
Detecting and Diffusing Restroom Hotspots in Facilities
---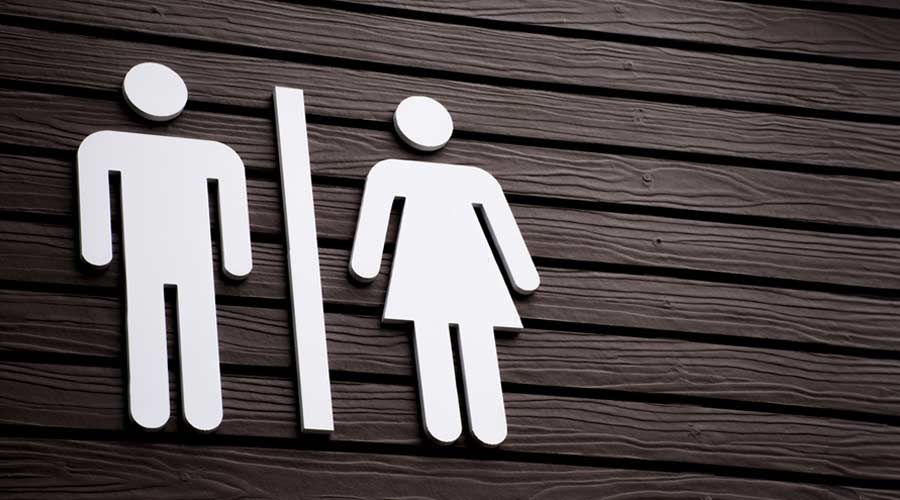 For Daniel Johnson, janitorial supply consultant for Alsco Janitorial Supply, Salt Lake City, Utah, the importance of a clean restroom extends well beyond the avoidance of complaints. In many regards, it's on the shortlist for top impression points across an entire facility.
"I think a restroom is really a way that somebody judges how clean your facility is in general," he says. "It's incredibly important for restrooms to be taken care of as well as — if not better than — the front of the facility or entry areas." 
Grover Brown, associate vice president of operations for UG2, Boston, concurs – and he takes dirty restrooms personally. Not only are they his pet peeve, but also his highest priority when cleaning facilities.  
"I want a clean restroom every time I go into it, and that's the mentality I always try to instill in my team," he says. "The perception is if a restroom doesn't look clean and doesn't smell clean, then it's probably not clean — and the rest of the building isn't clean either." 
Thanks in part to the pandemic, cleaning departments and occupants alike are more aware than ever before of the importance of cleaning high-profile spaces and the high-touch surfaces that reside within. As a result, more facilities are finally giving restrooms the attention they deserve. 
"The pandemic put us in a position to educate building occupants and our cleaning staff about areas to clean that they may not have been aware of before the pandemic," says Johnson. "Now, we're more conscious of these hotspots and we're doing a far better job than we were before the pandemic."   
A Touchy Topic 
No doubt, every surface a visitor touches in a restroom is a potential hotspot for germs. Fortunately, hands-free dispensers have reduced the number of touch points in restrooms; however, handles and levers remain primary culprits of cross-contamination — whether they're attached to doors, dispensers, faucets or toilets. 
"One of the biggest hotspots I see in restrooms that don't have motion-detector faucets and soap dispensers is the handles," says Ron Segura, president of Segura and Associates, San Francisco. "The lever on the soap dispenser is usually the first point of contact after someone uses the facilities, and many times the cleaner misses it." 
While there is always room for improvement, consultants and distributors agree that the industry has come a long way in addressing restroom hotspots that were once shortchanged or overlooked. 
"There's a lot more attention now paid to the handles and lock assemblies on the restroom stall doors," notes Johnson. "Also, flush handles as well as exit and entry door handles — these are areas where I think we've gained ground since the pandemic." 
Another oft-cited hotspot specific to the men's restroom is the urinal, which can be a breeding ground for germs as well as malodors.  
"The areas around the urinals are usually the biggest hot spots I come across," notes Johnson. "Urine will splash out onto privacy shields or drip down the front of the bowl and rest on the bottom or on the floor. Those areas are out of sight, out of mind, so they're not commonly targeted during the cleaning process." 
Brown constantly reminds his team to pay attention to these types of details — especially when cleaning toilets and urinals. 
"The surface may be clean, but a lot of times they may be missing the under-bowl," he says. "We take the time to make sure the janitor sees the same thing we're seeing because sometimes they may not realize what they're missing." 
While Brown is quick to correct employees' oversights, he is just as quick to recognize their accomplishments and compliment them on a job well done.   
The Future of Clean   
Over the years, frontline cleaning teams have benefited from a plethora of products that are aimed at enhancing restroom cleanliness as well as the user experience. One of the most popular innovations to date is touchless technology for dispensers and faucets, which is now widely used in public restrooms.  
Other tried-and-true products help in-house departments prevent the buildup of uric acid — a pain point for custodians and a major cause of malodor in restrooms.  
"Urinals are still an issue, and there are a lot of things that have been added to the industry to help work on these areas that can be laden with germs and unsightly visible soil," notes Johnson.  
These include disposable and washable urinal mats placed underneath urinals to protect floors; screens that address odors and reduce splash; and cleaning systems that run chemicals and de-scalers though urinals when flushed. 
Today, more restroom entryways are designed to eliminate another hotspot: the door. For restrooms where touching a door handle is unavoidable, the industry has devised workarounds. Although not as ubiquitous as touchless dispensers, these products are slowly infiltrating restrooms. 
According to Johnson, one company has come up with a product that not only addresses the issue of touching door handles but, also encourages visitors to help keep the restroom clean.  
"A lot of times, people take an extra paper towel after they dry their hands and use it to open the door," he says. "Unfortunately, if there isn't a garbage can near the door, that waste ends up on the floor." 
The product — a miniaturized paper towel dispenser with a waste receptacle below it — can be mounted on the wall near the exit. Visitors can then use the towels to open the door and immediately dispose of them in the trash as they exit the restroom.  
Advanced technologies are also finding their way into restrooms to monitor usage and provide feedback that can help frontline crews manage labor accordingly. 
"Pre-pandemic, artificial intelligence and the Internet of Things seemed like sci-fi," notes Segura. "Now they have a practical use." 
With labor shortages still a post-pandemic challenge, real-time usage data allows departments to avoid servicing restrooms that don't need servicing and allocate staff to restrooms that need attention. At the same time, in-house teams can use the data to justify staffing decisions and push for expanded equipment budgets.
Technology has also proven to be an effective tool in eliciting feedback from restroom users. UG2 recently installed posters in restrooms displaying QR codes that visitors can scan to complete a restroom survey. Most of the survey results are complimentary or alert staff to low supplies and outages. To date, Brown has not had a single complaint related to restroom cleanliness. 
next page of this article:
Common Restroom Cleaning Oversights