Editor's Note
Cleaning Tips And Resources During Coronavirus Pandemic
---
BY Corinne Zudonyi, Editor-in-Chief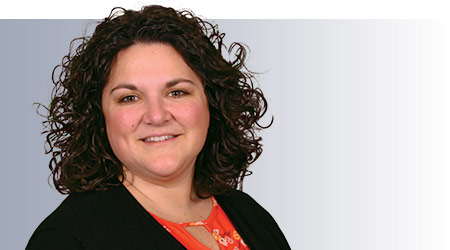 Halfway through working on this issue of Facility Cleaning Decisions, our team — like countless others across the country — was advised to work from home due to the escalating COVID-19 pandemic. It was the first time in my 15 years that we've ever put out an issue without physically touching the pages or meeting in person.
It was a challenge, but our team banded together from our home offices. We continued reporting, interviewing, writing, editing, designing and fact-checking in an effort to help give you the tools you need to continue doing your jobs in a healthy and safe way.
Our goal is always to educate and support this industry, but our efforts are nothing compared to what you and your teams are doing on the frontlines.
I realize that as I write this from the safety of my home, many of our 35,500 readers are putting their health and safety at risk with the sole purpose of protecting others. You are heroes, fighting an unseen battle against a virus that threatens the health of so many. Now, more than ever, cleaning and the people working in the janitorial industry are recognized for their essential role in promoting health and safety.
Last issue, I encouraged our readers to share their expertise and educate building occupants on the importance of handwashing and cleaning of personal spaces. Your building occupants have hopefully taken that advice to their home offices, leaving you and your staff to tackle the disinfecting challenges and detail work in empty schools and workplaces.
Meanwhile, environmental services teams are on the frontlines, defending against the spread of infections throughout hospitals and long-term care facilities across the country. More than ever before, proper cleaning and disinfecting are essential to the protection of these sensitive populations, as well as the doctors and nurses tending to the growing number of patients.
No matter what type of facility you're working in, these are unprecedented times that call for cleaning teams to step up. Make sure your staff is following proper procedures for cleaning and disinfecting and make sure you're keeping them safe by supplying proper personal protective equipment and instituting social distancing whenever possible.
To do our part, the Facility Cleaning Decisions team will continue to research and report best practices for fighting this and future threats to our facilities. Through our print publication and our daily posts on CleanLink.com, we believe providing you with well-researched and timely information is even more crucial now than ever before.
Keep fighting — we've got your back — and be safe, be smart and keep smiling.
Disclaimer: Please note that Facebook comments are posted through Facebook and cannot be approved, edited or declined by CleanLink.com. The opinions expressed in Facebook comments do not necessarily reflect those of CleanLink.com or its staff. To find out more about Facebook commenting please read the Conversation Guidelines.
---