Chatting About Challenges
Cleaning Techniques to Tackling Budget Restraints
---
BY Corinne Zudonyi, Editor-in-Chief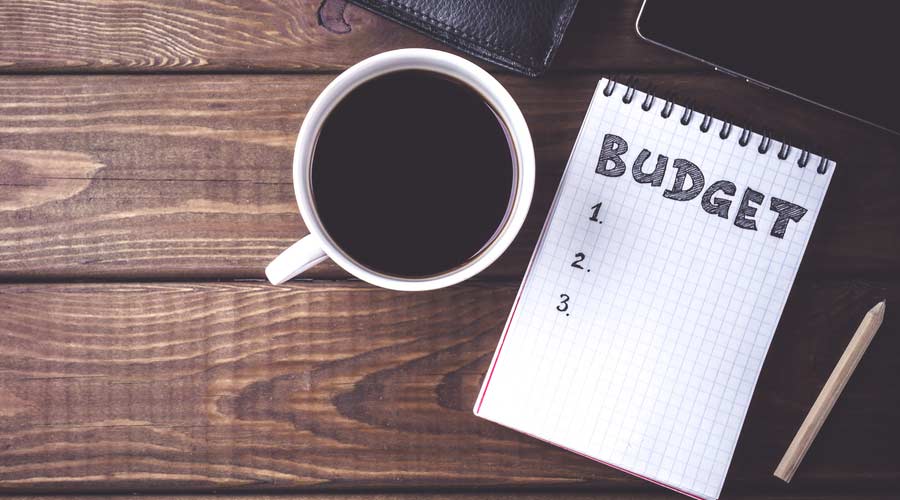 In this roundtable discussion, Facility Cleaning Decisions sat down with the Editorial Advisory Board to address some of the biggest challenges cleaning managers are facing. Here are some of the highlights.
Budgets/Purchasing
FCD: How are you maintaining cleaning expectations on tight budgets and what recommendations would you give to other managers looking for help?
King: This is tough. In the service industry, we are the main supplier to the building. We have no direct ability to change to "cost of the products," but we can encourage ways to reduce waste, turn off lights, or use all the product in the dispenser before replacing it. Also, look to ensure the products you order are part of your buying group to ensure the lowest prices.
Jones: I was approved for a 14 percent increase in operating funds plus $88,000 in capital. This was the result of making our administration aware of price percentage increases in our key products (towel, tissue, soap, trash bags/liners, gloves, cleaning chemicals, equipment parts, etc.). It is key to have a good, professional relationship with your boss and CFO/COO, as well as the knowledge that the proposed budget is accurate and requests for capital are needs, not wants.
Crowell: I encourage all managers to be vigilant with supplies and inventories. Staff should be aware of the costs and that efficient supply utilization is critical. Also, round, round, round! Be visible, jumping in to assist whenever you can go a long way to build trust and support from your staff. Engage with the managers of the areas your staff cleans and make sure they a kept in the loop when you have challenges because they have the same ones.
Martinez: There are diverse strategies to this challenge. One is to find out if your department, district or business has ESSER funds (Elementary and Secondary School Emergency Relief Funds) that can be used to help purchase equipment, PPE or chemical supplies. If so, this will free up some money in your budget that can be used for additional equipment or to stock up on supplies that the department can sustain just in case there is another supply chain issue. Managers can also reach out to departments that are in charge of grants. This can help you purchase more equipment or PPE. Another strategy is to see if your district/company allows you to lease equipment. Finally, put together a presentation with facts, numbers and certifications, and present it to the school board/superiors. Hopefully they will approve an increase in your budget, especially when inflation has increased the prices on everything.
FCD: What, if any, technologies are you using in your department and what successes/challenges have you experienced as a result?
King: We are looking at moving to autonomous equipment in the next year with floor scrubbing.
Jones: We purchased three robotic, riding autoscrubbers this fiscal year. We've had success because the equipment running on its own free's up time for a person to clean other areas. This is helping with staff shortages.
Crowell: We mostly use software applications. Like anything else, adjusting to new processes or "forms" needs thoughtful implementation. Introduce things with a purpose and a strategy. Give it the time to take root. Also make sure that anything you advance that you have engaged the staff as part of the upfront work. No one likes things "sprung on them".
Martinez: On-site generation is one of the technologies that we went all-in on before, during and now after the pandemic. The reasons why were because of the supply chain issues, and the chemical it produced was the least toxic and most effective disinfectant compared to other chemicals but was also on the Environmental Protection Agency's List-N for disinfecting. We used ESSER funds to buy this technology and now we have on-site generation in all our schools. The two main challenges we faced when we brought this into our system were changing the culture with our employees and getting them out of old habits of using chemicals and equipment that they were used to. The other challenge is taking a chance on new technologies, especially when it's first generation. We were the guinea pigs on this technology, so right now we are working out the bugs — such as the generators not working properly, getting them fixed in a timely manner, training our employees on how to properly maintain and use them. Even with the immediate and ongoing challenges, I believe we made the right decision at the time and for the future.
Beene: Due to the hospital's demand for beds, discharges have increased tremendously. To comply, we decided to purchase a robotic scrubber machine. This way, we can utilize available staff in patient care areas.
FCD: After three years of supply chain challenges, vendors say things are closer to normal than ever before. Is this your experience or are you still struggling to obtain essential products and equipment?
Crowell: From a supplies perspective, overall, yes. From an equipment perspective, these orders still have a longer lead time. These larger items have many months, if not longer, lead times.
Baldwin: Obtaining the essential products and equipment has greatly improved. However, we are experiencing price increases that really are drastically affecting our budget.
Martinez: For the most part yes. The only supply chain issues we are having are with snow equipment and grounds equipment. Other than that, it seems to be back to normal, besides the prices going up on everything.
King: We still see products on back order. As far as PPE items, this is better, but our cleaning products, batteries, hazardous waste bins (plastics) all still seem to be a struggle.
Jones: We have not really had supply chain issues besides needing to plan a longer window to order and receive product. For our main products, we added an additional month. As for prices, they may be stabilizing a little, but most manufacturers are also adding freight fees, unless you're ordering in large truck-load quantities.
Beene: For the most part, everything is back to normal regarding availability of products.
previous page of this article:
Labor Issues and How Facility Cleaning Managers Tackle Them
next page of this article:
Cleaning Managers Comment on Future Trends