A Good Kind Of Traffic
Changing Facility Foot Traffic Can Make Cleaning Easier
---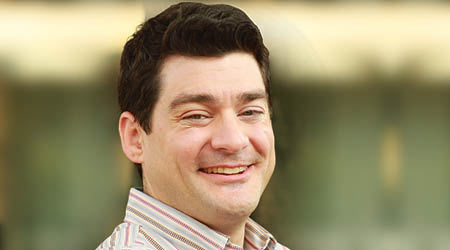 I grew up in Central Florida and a decent portion of my youth was spent at the theme parks for which the area is famous. As anyone who's visited a theme park knows, the lines for a ride or an attraction are often long (and hot) and the parks use a number of psychological tactics to convey a sense of movement and progress.
Moving back and forth along switchbacks helps to camouflage the actual linear length of the line, as does having some parts of the line under cover, around corners, or up a set of stairs to another level. For many attractions you reach a point where you move from outdoors to indoors (and air conditioning), which provides a sense of relief even as the switchbacks start all over again. What all the theme park tactics do, however, is move large numbers of people from Point A to Point B in a mostly controlled and efficient fashion.
These days, many of the "people flow" behaviors we're seeing due to virus concerns feel similar and also require patience. While it's entirely possible that we will go back to mostly unrestricted movement in the future, it's also possible that we'll be used to different timing and spacing, and some of the new traffic patterns with facility benefits might stick around.
Controlled access and directional flows have long been part of facilities from a security standpoint, but there's a new opportunity to think about how they can be used for improved cleaning.
For example, my local grocery store and many other establishments, have designated one door as "enter only" and another as "exit only," which helps control the flow of customers through the store. If you remember your tradecraft, it's fairly easy to stay six feet behind when you're following someone, and it reduces the potential for closer contact with someone going in the opposite direction. It also means that the flow of dirt and other contaminants on the bottom of shoes is concentrated at one entrance of the building, shopping carts can be cleaned and placed with handles facing the entry door, and greeters can focus on one door to remind customers to don their face masks or stay six feet apart as they enter.
Some facilities are looking at staggered start times or implementing A/B schedules in offices and schools, which might mean several lower volume "rush hours." Rooms used on alternate days will only need cleaning half as often, albeit a modified or more robust cleaning. Trash cans might not fill up as quickly with discarded breakfast packaging. Restrooms may need a different servicing schedule. Reserved entry times or drop-off times — much like a dinner reservation at a restaurant — can be pitched as a benefit that reduces congestion and improves scheduling. Appreciation for the role cleaning plays in public health may mean that building in adequate time for cleaning between shifts or classroom changes will be easier.
It will be exciting when it's safer to be more out and about, although I can't promise that arriving at the office or classroom will have the same adrenaline rush as that first coaster drop. At least the lines should be shorter.
Mark Petruzzi is Green Seal's former SVP of Outreach and Strategic Relations. He's in his third decade of striving for more sustainable purchasing and operations by using his engineering powers for good. He can be reached at friendlygreenguy@gmail.com.
Disclaimer: Please note that Facebook comments are posted through Facebook and cannot be approved, edited or declined by CleanLink.com. The opinions expressed in Facebook comments do not necessarily reflect those of CleanLink.com or its staff. To find out more about Facebook commenting please read the Conversation Guidelines.