YWCA Improves Lives By Improving Cleaning
CASE STUDY: YWCA Transitions To Sustainable Cleaning Solutions On Site
---
BY CleanLink Editorial Staff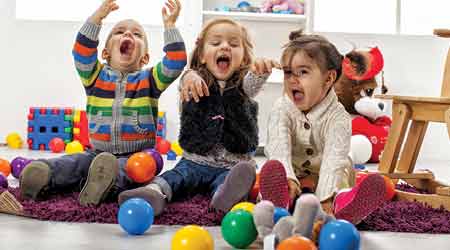 Contributed by PathoSans

The non-profit YWCA Utah has a mission to improve the lives of women and children in Salt Lake City. It provides leadership development for women in Utah, as well as shelter, transitional housing, quality child care, education, and support services for women who have experienced family violence. The YWCA serves more than 11,000 people annually.

Bill Cramer, facilities manager, is responsible for keeping the campus clean and healthy.

"The facility environment is critical to our services and mission," he notes, and going green is essential.

The YWCA had been using multiple green cleaning solutions dispensed from concentrates at dilution stations throughout the complex. Then a member told Cramer about a better way: on-site generation of ElectroChemically Activated (ECA) solutions.

Using salt, tap water and electricity, and a single PathoSans ECA system, YWCA Utah now produces all its cleaning and disinfecting solutions on site. The change saves many thousands of dollars annually, while protecting staff from harmful chemical exposures and producing "phenomenal" results.

PathoSans is also green and sustainable, because it eliminates the need for buying, shipping, storing, handling and disposing of most conventional cleaning chemicals and their packaging. It has eliminated 99 percent of conventional cleaning products at the facility.

Making The Transition
Staff was skeptical at first, given the absence of fragrance and dyes, but Cramer understood this to be a strength, not a weakness.

"One of the aspects I like best is that there is no fragrance," he says. "I'm sensitive to perfumes. Clean does not need a smell."

Field testing demonstrated that ECA solutions were superior ("It blew us away!"), and led to replacing even specialty items such as stainless steel cleaner/polish and a grout restorer.

Installation was also easy.

"The PathoSans team set up and tested everything," adds Cramer.

Now, twice weekly, one housekeeper restocks each building's supply of PathoClean (the Green Seal GS-37 Certified cleaner) and PathoCide (the disinfectant) using 5-gallon and 2.5-gallon containers.

Versatility, Performance, Savings
Previously, YWCA Utah's excellent daycare facilities — hosted in the Lolie Eccles Early Education Center, a nationally-accredited child care center — had been using "green cleaning" chemicals, but rashes had been an issue.

Cleaning and disinfecting with the PathoClean and PathoCide solved the problem, enabling daily cleaning and sanitizing of toys, with no residue to cause irritation.

"I love the versatility," says Cramer. "We don't need to keep track of four or five different products. One product does it all for cleaning, and one does it all for sanitizing, while providing a new level of clean. We are saving between $5,000 and $6,000 per year on cleaning products."

They now use PathoClean throughout the facility: kitchen surfaces, stainless steel, windows, floors, carpet.

"I was amazed what it does on carpet and tile," says Cramer. "We use PathoClean in our extractor and the carpets look great. We use it in our floor scrubber and both grout and tile look like new. Even our mop buckets and sinks look brand new."

YWCA Utah's focus on improving the lives of women fits well with its successful use of the PathoSans system for improving the cleaning.
Disclaimer: Please note that Facebook comments are posted through Facebook and cannot be approved, edited or declined by CleanLink.com. The opinions expressed in Facebook comments do not necessarily reflect those of CleanLink.com or its staff. To find out more about Facebook commenting please read the Conversation Guidelines.