editorial
myCleanLink: Networking On A New Level
---
BY Dan Weltin, Editor-In-Chief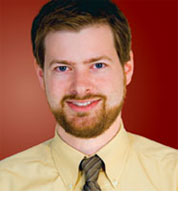 One thing I've learned over the years writing for Contracting Profits is that building service contractors like to network. Whether its rubbing elbows on a trade show floor or creating peer groups to swap secrets, BSCs enjoy the camaraderie and learning experiences that come from working together.
We've taken that notion to heart and recently introduced a social networking site for the cleaning professionals: myCleanLink.
You may be familiar with social networking sites such as Facebook or LinkedIn, but myCleanLink is different. It's specific to the cleaning industry and specific to you. By logging on, you can create your own individual profile page and then interact with other building service contractors as well as jan/san distributors, in-house service providers, manufacturers, cleaning editors and industry consultants.
You have the opportunity to speak your mind by blogging about issues that matter to you, or joining groups specific to topics that interest you and have focused discussions. In addition, you can share your industry experiences and expertise by posting photos, PowerPoint presentations or video demonstrations.
Being a member of myCleanLink lets you learn more about industry trends and seek solutions to your toughest cleaning challenges. I encourage you to sign up today at www.mycleanlink.com.