A Quick Introduction
Zudonyi Takes Over As Editor-In-Chief
---
BY Corinne Zudonyi, Editor-in-Chief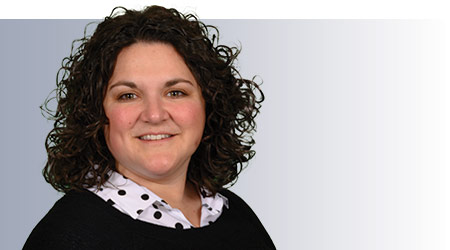 It's been 15 years since I first walked into the offices of Trade Press Media Group. I was being considered for an editorial position for a trade publication, but it wasn't until I sat down that I learned the magazine was targeting part of the commercial cleaning industry.
With little cleaning experience to speak of — other than what I did in my own home — I welcomed the opportunity to learn a new industry and meet the hardworking people within it.
Since that day, I've covered hundreds of topics, worked with thousands of industry professionals and learned more about cleaning than I ever thought possible. The vast majority of my time was spent overseeing a publication targeting in-house facility cleaning executives, Facility Cleaning Decisions. Mine was also the voice behind much of our content flooding your inboxes from CleanLink.com.
Today, cleaning is no longer new to me. Instead, it's an industry made up of people I am privileged to call friends. I'm beyond excited to add building service contractors to that group.
Recently, I had the honor of attending the BSCAI Contracting Success Conference in Las Vegas where I was introduced to some amazing BSCs. They welcomed me with open arms — some literally — and made a point to carve out time to chat. Learning their stories, it's obvious Contracting Profits readers are not only smart and savvy businesspeople, but they are kind and generous individuals. These BSCs are willing to help each other out, and are determined to succeed in a very promising commercial cleaning industry.
I also learned that BSCs are very inquisitive. Over and over, I had flashbacks to that job interview 15 years ago where I was asked about my vision for the publication and what I saw for this industry moving forward.
Rest assured, I have worked with former Editor-in-Chief Dan Weltin for 15 years and believe in and support the magazine that he helped shape. I look forward to continuing to provide a quality resource that will help building service contractors thrive in this industry.